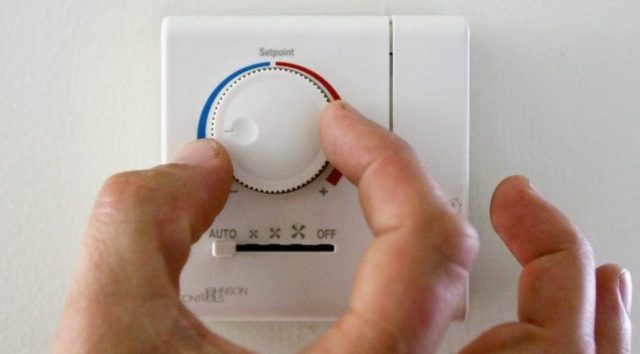 A family in Queens, New York, were allegedly poisoned by the owner of a local air conditioning business because he was "tired of their complaints."
The Pinkhasov family hired Yuriy Kruk of A+ HVAC and Kitchen in 2015 to perform air conditioning work, but Kruk provided the family with a unit that kept malfunctioning and needed repairs, prosecutors say. The family had repeatedly complained about the broken unit. 
According a press release from the Queens County District Attorney's Office, Roman Pinkhasov's wife Olga Yurgaueva found drops of what appeared to be liquid mercury around where Kruk had done work. The DA's office said Kruk had placed liquid mercury inside of the air conditioning units with the intention of spreading mercury poisoning through the air. The couple and the son tested positively for mercury poisoning. Prolonged mercury poisoning can lead to loss of coordination, hearing, and speech, muscle weakness, and other nervous system impairments.
In a statement, Department of Environmental Conservation Commissioner Basil Seggos said, "Every New Yorker should feel secure about the people they hire to work in their homes. In this case, the victims were merely asking for a repair of their heating and air conditioning units, but instead found themselves fighting for their lives. If not for the persistence of these victims and the investigative work of our DEC investigators and the Queens District Attorney's Office,the mystery surrounding these victims' ailments and the criminal conduct outlined in this indictment may never have come to light."
Kruk was indicted on the morning of May 31, 2018 on multiple charges including attempted assault and endangering public health, safety, and/or the environment.  It is not clear if he has obtained an attorney.
[Photo by Ian Waldie via Getty Images]
Have a tip we should know? [email protected]