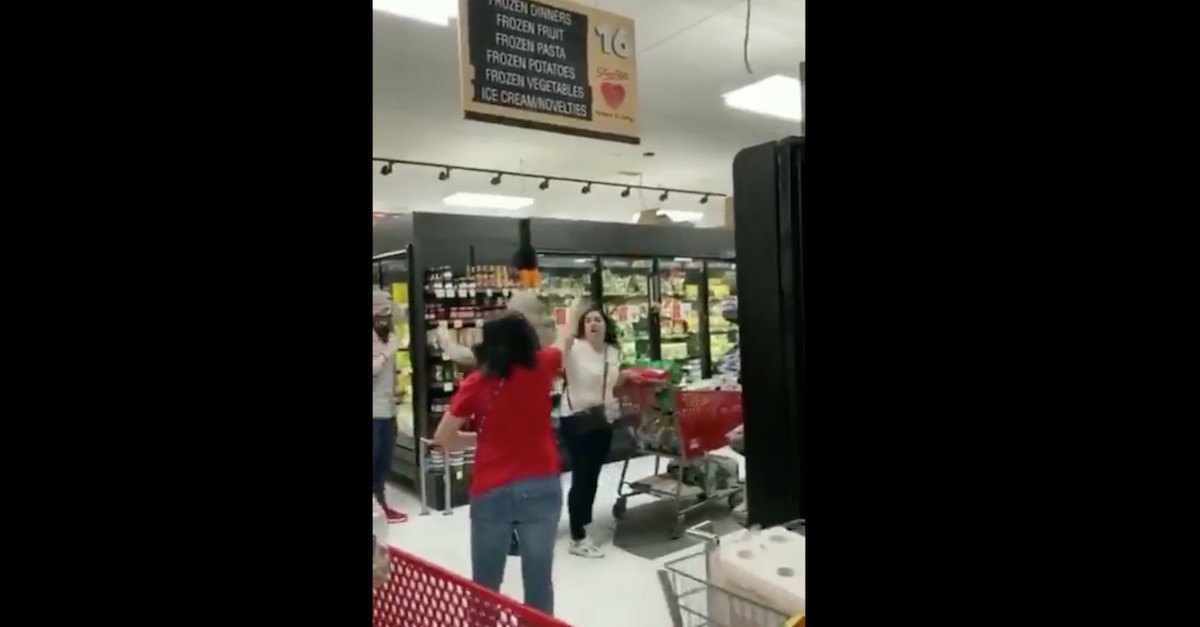 We've reached the stage of the coronavirus pandemic where those who venture to enclosed public spaces without masks are shouted down by a crowd and told to "get the fuck out."
Masked up Staten Island shoppers went ballistic when they spotted another shopper without a mask. The whole thing was caught on video and, as a result, Staten Island is currently trending on Twitter.
See the bizarre F-bomb-filled encounter/sign of the times for yourself:
This seems to have happened at a ShopRite.
The video was apparently discovered on Reddit and then shared on Twitter on Sunday. It promptly went viral, hence why Staten Island is trending. The response? Some of it was mix of "that's Staten Island for you" and "Don't hate on Staten Island." Others called this "virtue-signaling" and "mob" behavior. Still others noted that Staten Island is "Trump country."
https://twitter.com/Biedersam/status/1264933047130099716?s=20
https://twitter.com/Amy_Siskind/status/1264959598068477953?s=20
[Image via Twitter screengrab]
Have a tip we should know? [email protected]