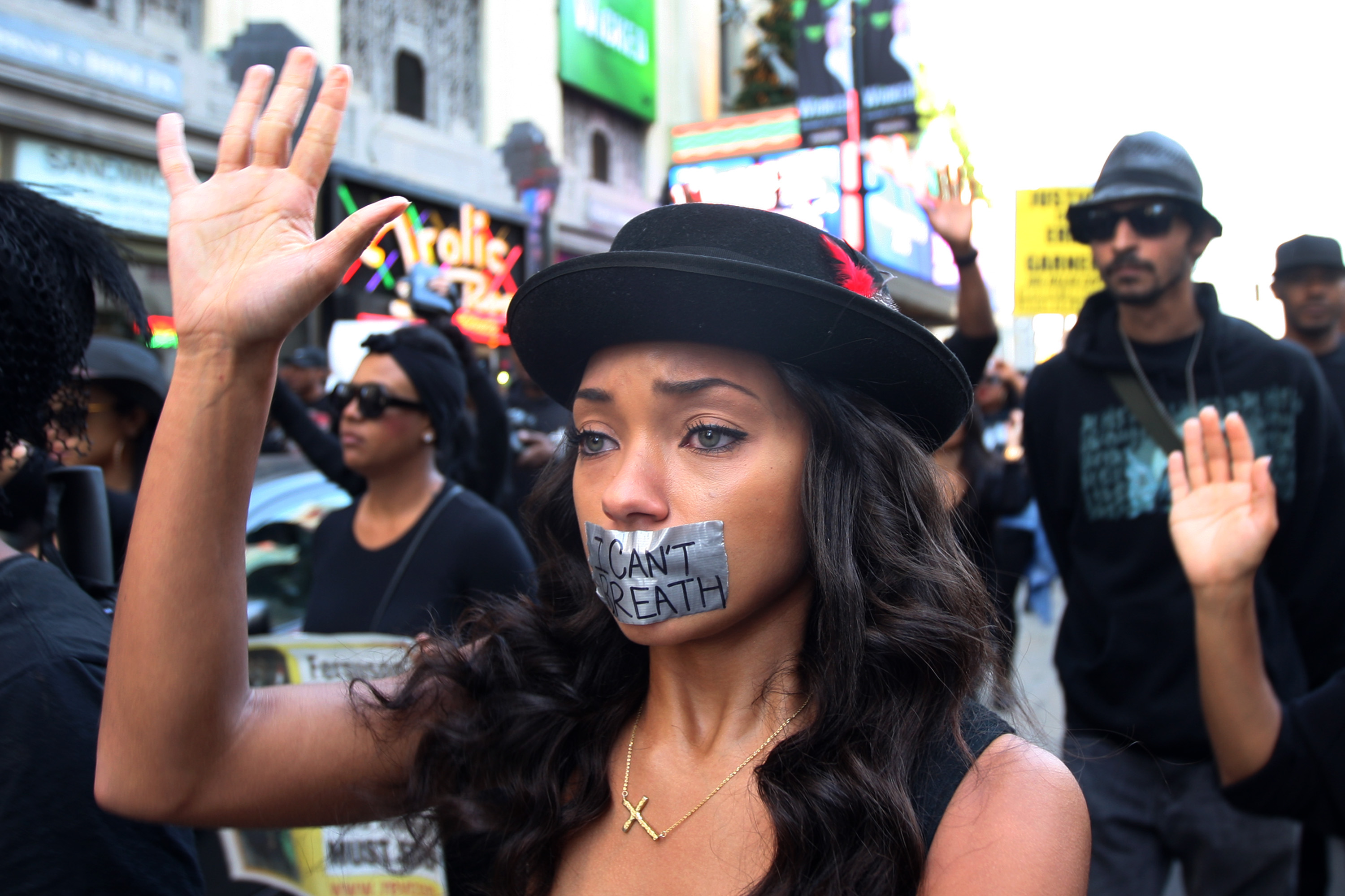 Career officials with the Department of Justice Civil Rights Division have recommended that the police officer who killed Eric Garner be prosecuted for excessive force–but higher-ups in the Trump administration are apparently pushing back against that recommendation.
Deputy Attorney General Rod Rosenstein is currently considering whether to pursue federal charges against New York City Police Officer Daniel Pantaleo, but a split has occurred between prosecutors and top officials, according to a report by the New York Times.
That report notes that career prosecutors in the Civil Rights Division have recently recommended civil rights charges against Pantaleo and requested permission from Rosenstein to move forward with an indictment.
In response to that request, Rosenstein has called a series of meetings which have so far yielded no final decision–but anonymous sources cited by both the Times and CNN suggest that Rosenstein is leaning against authorizing Pantaleo's indictment.
Jonathan Moore, the Garner family's attorney, said, in comments to CNN:
It is an ongoing insult to the family. We're not confident they are going to do anything. They dropped the ball on this a long time ago. This is clearly an example of justice delayed and justice denied.
The federal investigation into Garner's death–and Pantaleo's potential criminal liability for choking Garner to death by using a restraint procedure prohibited by the NYPD–has dragged on for years.
After a Staten Island grand jury declined to indict the cop, the Obama administration's Department of Justice began their own inquiry–and basically reached a stalemate after receiving dueling recommendations: the Civil Rights Division was ready to indict; New York's Eastern District and the local FBI field office advised against pressing charges.
Near the end of Obama's second term, however, then-attorney general Loretta Lynch acceded to the advice of former Civil Rights Division head Vanita Gupta and began to build a case for indictment–then Donald Trump was elected and the case was back-burnered.
Now, civil rights prosecutors are pushing to finish the job, but Rosenstein's reluctance underscores the difficulty any such charges are likely to face even if he were to authorize them because Attorney General Jeff Sessions has also been briefed on the case and could stymie any efforts to move forward.
Since assuming the office of attorney general, Sessions has rubbished an Obama era policy of using the Civil Rights Division to investigate unconstitutional abuses of authority by police officers. He has also declined to use his office to force wholesale changes on police departments, saying that Obama's approach was unfair to good cops and fomented racial strife.
Eric Garner died in 2014 after Pantaleo choked him to death during an encounter where Garner was believed to be selling untaxed cigarettes. The 43-year-old father of six repeatedly gasped for life as Pantaleo squeezed the life out of him. His final words, caught on cell phone video, were "I can't breathe."
[Image via David McNew/Getty Images]
Follow Colin Kalmbacher on Twitter: @colinkalmbacher
Have a tip we should know? [email protected]