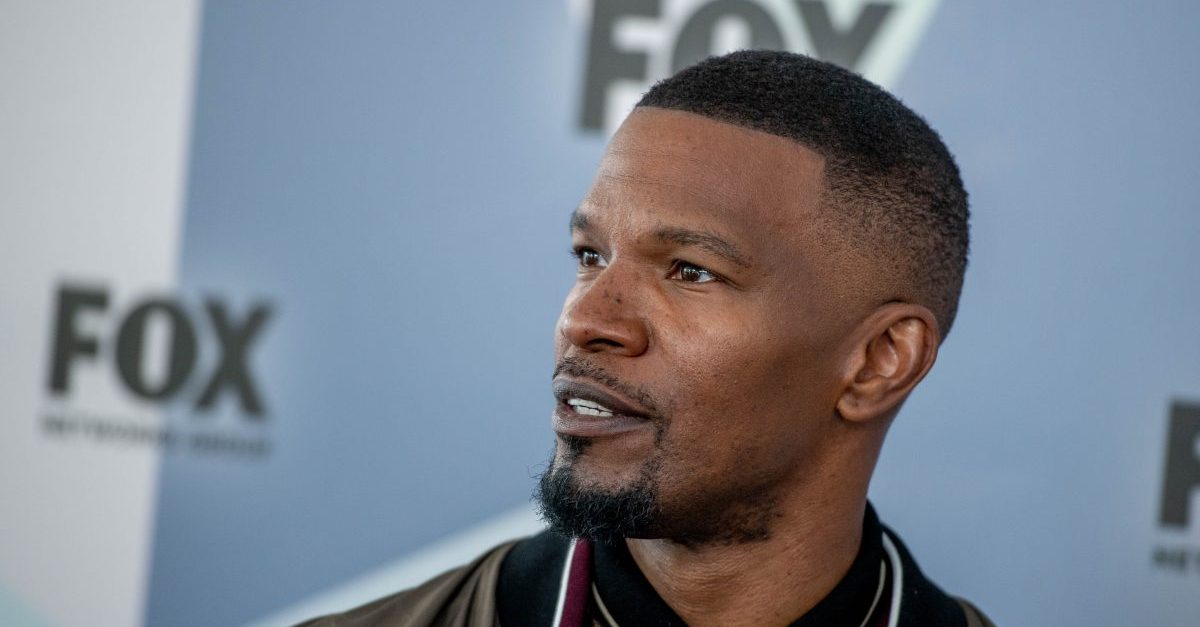 Jamie Foxx is denying allegations that he assaulted a woman in 2002, and is now looking to fight back with legal action. TMZ reported that a woman filed a police report last week claiming that Foxx demanded oral sex from her at a party at his Las Vegas home, and slapped her in the face with his penis after she refused.
Foxx reportedly called the allegations "absurd," and his attorney Allison Hart told the gossip site that the actor plans on filing a police report of his own.
"Jamie emphatically denies that this incident ever occurred, and he will be filing a report with the Las Vegas Police Department against the woman for filing a false police report against him," Hart said, "The first time [Jamie] became aware of this woman's absurd claims about an incident that supposedly occurred 16 years ago was when TMZ contacted his representatives [Tuesday] about this story."
Hart said the reason why the accuser waited until now to file a report based on something that allegedly happened 16 years ago is "because the incident never happened."
The unnamed woman told TMZ that the day after the alleged incident, she went to the hospital for a panic attack. The case doesn't have much of a chance, given that the statute of limitations in Nevada for felonies including sex crimes is four years. Still, she reportedly told TMZ that she wanted a record of her allegations in the event there are other women out there who have their own allegations.
[Image via Roy Rochlin/Getty Images]
Have a tip we should know? [email protected]