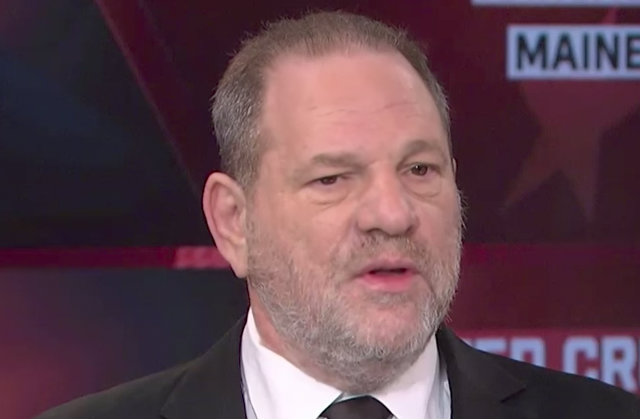 NEW YORK (AP) — The Latest on sexual harassment allegations that have rocked the entertainment and media industries (all times local):
7:40 p.m.
Harvey Weinstein has been banned for life from the producers guild.
The Producers Guild of America announced Monday that Weinstein had resigned his membership, and the group opted to impose a lifetime ban on him. The guild called it an unprecedented step.
The guild's board of directors had previously voted unanimously earlier this month to initiate termination proceedings against Weinstein.
Dozens of women, including actresses Angelina Jolie and Gwyneth Paltrow, have accused Weinstein of sexual harassment, while several others have accused the Oscar winner of raping them.
Weinstein's representative Sallie Hofmeister has said the producer denies all allegations of non-consensual sex.
___
6:35 p.m.
The New York Times is reporting new sexual abuse allegations against Harvey Weinstein, including incidents dating back to the 1970s and a financial settlement the paper says the producer reached with a dancer in the 2000s.
A story published Monday included the accounts of four new accusers, including a woman, Hope Exiner d'Amore who told the paper Weinstein raped her in a hotel room in the late 1970s during a work trip. Cynthia Burr, who had background roles in "Scarface" and "Lethal Weapon 2," accused Weinstein of forcing her to perform oral sex on him in the hallway.
Weinstein's representative Sallie Hofmeister repeated a statement that Mr. Weinstein denies all allegations of non-consensual sex.
The paper also reported allegations by dancer Ashley Matthau, who says Weinstein accosted her in a hotel room in Puerto Rico while she was filming "Dirty Dancing: Havana Nights" in 2004. The paper reported she reached a $100,000 settlement with Weinstein after hiring a lawyer and being threatened by Weinstein's attorney with having her name dragged through the mud.
[Image via MSNBC screengrab]
Have a tip we should know? [email protected]