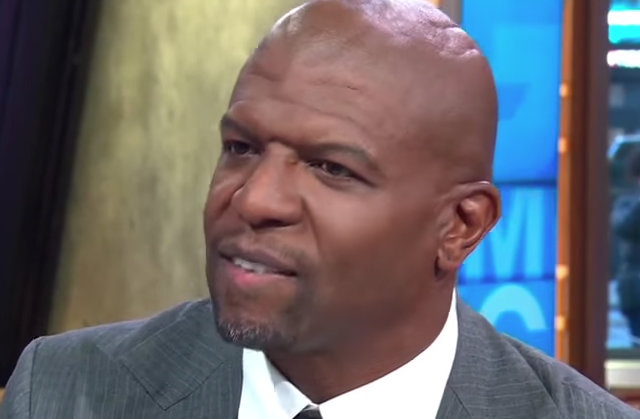 Actor Terry Crews says a film producer tried to make him drop his lawsuit against agent Adam Venit. Here's what he Tweeted on Saturday afternoon.
Management got a call last week from Avi Lerner producer of EXPENDABLES 4 saying I could avoid any "problems" on the sequel if I dropped my case against @WME.

Guess who's Sly's agent?
ADAM VENIT

— terrycrews (@terrycrews) February 3, 2018
Crews appeared in all three of The Expendables films alongside star Sylvester Stallone. A fourth film is in development. Lerner, whose prolific output goes back decades, produced that film franchise, and Stallone's 2008 movie Rambo.
WME and Lerner did not immediately respond to a Law&Crime request for comment Sunday afternoon. Neither did Stallone.
Crews made his allegations against Venit public in October, but he didn't name him at first:
This whole thing with Harvey Weinstein is giving me PTSD. Why? Because this kind of thing happened to ME. (1/Cont.)

— terrycrews (@terrycrews) October 10, 2017
He said an executive grabbed his genitals at a party in 2016. Crews said his first instinct was to beat up the groper, but didn't because he worried about going to jail. The exec apologized the next day, but Crews said the man didn't explain why the groping occurred.
Venit was suspended from WME amid an investigation into his behavior. He returned to work after receiving a demotion from leading the film division. Crews filed the lawsuit against him and the company shortly after.
WME argued that Crews stayed on as a client for almost 18 months after the incident, absolving them of liability. They said the actor accepted Venit's apology.
"To the contrary, those acts demonstrate that WME decisively addressed and punished the conduct Mr. Crews alleges that Mr. Venit engaged in, bar any assertion that WME "ratified" the conduct, and thereby absolve WME of liability," lawyers wrote in court documents obtained this week by ABC Radio.
Venit issued his own denial, according to court documents obtained by US Weekly.
[Screengrab via ABC]
Have a tip we should know? [email protected]