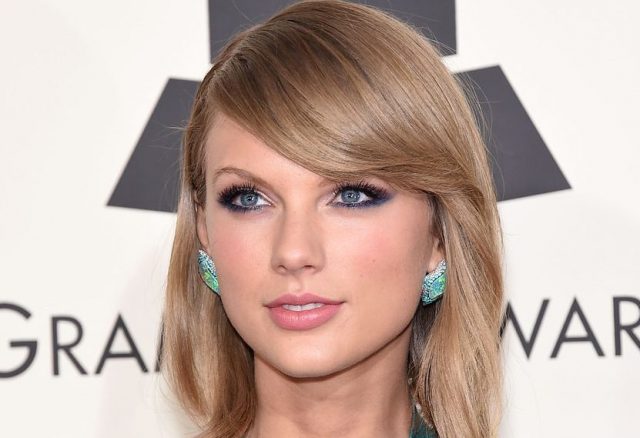 Taylor Swift is threatening legal action against a blogger who publicly called on the pop star to denounce the alt-right and white nationalism.
In a September 5 post titled, "Swiftly to the alt-right: Taylor subtly gets the lower case kkk in formation," PopFront's Meghan Herning discusses the relatively recent music video for Swift's song "Look What You Made Me Do" in the context of rising fascistic tendencies and factions across the United States.
The post cites an appreciation for Swift amongst the American Neo-Nazi movement exemplified by Andrew Anglin, the founder of white supremacist website, the Daily Stormer, who once wrote, "It is also an established fact that Taylor Swift is secretly a Nazi and is simply waiting for the time when Donald Trump makes it safe for her to come out and announce her Aryan agenda to the world."
Herning's post also takes note of alleged Nazi imagery in Swift's music video for the song in question. She writes:
Taylor's lyrics in "Look What You Made Me Do" seem to play to the same subtle, quiet white support of a racial hierarchy. Many on the alt-right see the song as part of a "re-awakening," in line with Trump's rise. At one point in the accompanying music video, Taylor lords over an army of models from a podium, akin to what Hitler had in Nazis Germany. The similarities are uncanny and unsettling.
Finally, Herning concludes, "Taylor's silence is not innocent, it is calculated. And if that is not true, she needs to state her beliefs out loud for the world — no matter what fan base she might lose, because in America 2017, silence in the face of injustice means support for the oppressor."
In response to Herning's post, Swift issued the author and PopFront a cease-and-desist letter sent on October 25 by way of Swift's attorney William J. Briggs, II. The letter calls on PopFront to "immediately issue a retraction" and "remove the story from all sources and cease and desist from publishing or disseminating it."
The lengthy letter goes on to accuse PopFront and Herning of defamation and threatens PopFront with legal liability for the allegedly defamatory blog post. It states, in part:
The story is replete with demonstrable and offensive falsehoods which bear no relation to reality or the truth about Ms. Swift. It appears to be a malicious attack against Ms. Swift that goes to great lengths to portray Ms. Swift as some sort of white supremacist figurehead, which is a baseless fiction masquerading as fact and completely misrepresents Ms. Swift…PopFront is substantially liable to Ms. Swift for defamation.
The letter also contains the disavowal requested of Swift in the first place. Roughly halfway through, it reads, "The notion that Ms. Swift supports white supremacy is utterly fabricated and a reprehensible falsehood, and it attempts to portray Ms. Swift in a false light. Let this letter stand as a yet another unequivocal denouncement by Ms. Swift of white supremacy and the alt-right."
Somewhat ironically, however, the cease-and-desist letter contains a copyright notice which purports to stop Herning from revealing Swift's denunciation of the alt-right and white supremacy. That notice reads:
This is a confidential legal notice and is not for publication. Any publication, dissemination or broadcast of any portion of this letter will constitute a breach of confidence and a violation of Copyright Act. You are not authorized to publish this letter in whole or in part absent our express written authorization.
Herning evidently ignored that copyright notice.
She's now being represented by the American Civil Liberties Union ("ACLU") who issued a response to the cease-and-desist letter on November 6.
The ACLU's statement dismisses the defamation claims as a threat intended to silence critical speech and reads, in part, "The post is a mix of political speech and critical commentary, and discusses the resurgence of white supremacy and the fact that some white supremacists have embraced Swift. It also provides a critical interpretation of some of Swift's music, lyrics, and videos."
ACLU attorney Matt Cagle said, "Intimidation tactics like these are unacceptable. Not in her wildest dreams can Ms. Swift use copyright law to suppress this exposure of a threat to constitutionally protected speech."
The ACLU is requesting confirmation from Swift and her attorneys that she will not initiate legal action against Herning and PopFront by November 13.
[image via screengrab]
Follow Colin Kalmbacher on Twitter: @colinkalmbacher
Have a tip we should know? [email protected]