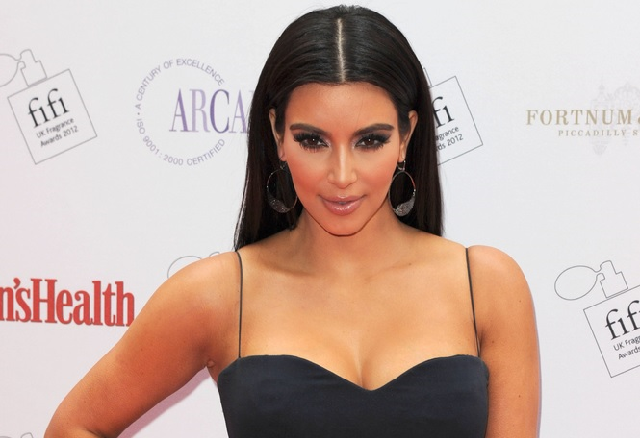 The man suspected of leading the 2016 robbery of Kim Kardashian West in Paris has spoken out about what's happened to Kim's stolen jewelry. Aomar Ait Khedache, the 60-year-old alleged ringleader said in a French statement in newspaper Le Monde that, with the exception of Kardashian West's 20-carat diamond engagement ring, her property is all gone.
In translated excerpts reported by People, Khedache said, "We all made the decision to melt them [down]," and that "[o]ne of the people took care of it." Khedache explained that the items were melted "[f]or the jewelry never to be recognized." Two members of his group then allegedly took the jewelry to Antwerp, Belgium. "One of the people took care of it," Khedache, known as "The Old Man," said. "He came back with bars … in all, there had to be 800 and a few grams, which gave an amount of ah … 25,000 or 28,000 [euros], something like that."
As for the diamond ring? "[T]here is a person who has it," Khedache said. But apparently no one in the group was willing to go sell it, since it would be easily identified.
The robbery was supposedly planned to take place at an earlier date, Khedache said, and that the theft was "irresistible" after Kardashian West posted pictures of her jewels on social media.
Khedache was one of 17 people apprehended in connection with the robbery, and one of 10 who were ultimately charged. According to People, the published statements were taken during several interrogations before charges were officially filed against him.
[Image via Shutterstock]
Have a tip we should know? [email protected]