---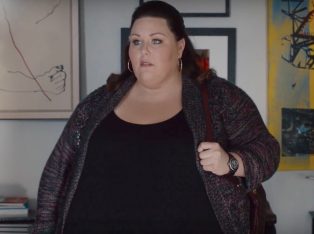 One of several breakout network television stars of this fall season has been the cast of the hit NBC drama "This is Us".   Specifically, Chrissy Metz, who plays a 36-year-old  woman struggling with her weight.
As the shows popularity rises, the actors have started making the media rounds. According to Today, Metz recently addressed reports that her contract contained a clause that requires the 37-year-old actress to lose weight. Apparently, the writers of the show wanted her character to lose weight  for a storyline of the show.   Obviously, this would require her to lose weight in real life as well.
"In our contract, it did state that that would be a part of it, to lose the weight in the trajectory of the character as she comes to find herself," Metz explained to TVLine. "That was a win-win for me. Because it's one thing to try to do it on your own. But as human beings, it's an ego thing: We're more likely to do something for someone else."
For that reason, the actress said she signed the dotted line knowing full well included a weight provision.
LawNewz.com reached out to some of the top entertainment attorneys in Hollywood, in an effort to understand more about weight clauses in acting contracts.  We will certainly update the story if we do obtain more information.
[image via screengrab]
Have a tip we should know? [email protected]