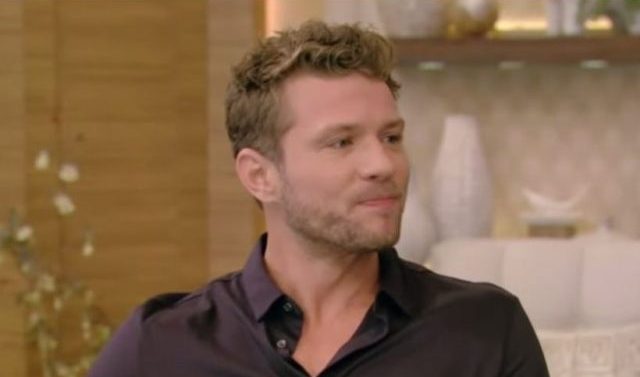 A representative for Ryan Phillippe says the actor denies that he ever assaulted ex-girlfriend Elsie Hewitt, a day after Hewitt filed a million-dollar lawsuit against him for alleged domestic violence. The complaint accuses Phillippe of abusing drugs and alcohol, and that these problems caused him to become "unhinged," ultimately leading him to allegedly attack her on July 4.
"As a staunch advocate for the health, well-being and equality of women, Ryan is completely devastated that these false allegations have been made and circulated," the spokesperson told TMZ. "Domestic violence is an incredibly serious issue and fabricated and proven false claims should not be used to unjustly slander the falsely accused."
Hewitt makes some pretty detailed claims in her complaint, which was obtained by The Blast. She says that Phillippe grabbed her by the arm "so tightly that his grip left heavy bruises," threw her down a flight of stairs, kicked her, and threw her to the ground, all while a female friend of Hewitt's tried to intervene. Phillippe then allegedly threw Hewitt down stairs a second time before she escaped. She said that the incident was a result of Phillippe being drunk and high, as well as jealous of other men giving her attention. The complaint says that Hewitt went to a nearby hospital and was treated for various bruises on her body. She claims she then received an emergency protective order from the LAPD keeping Phillippe away from her.
Phillippe's reps told TMZ that Elsie was the one who was intoxicated that night, and that she attacked him and refused to leave, days after the couple had broken up. Police reportedly did not arrest Phillippe after they investigated the matter.
Despite seeking $1 million plus punitive damages, Hewitt's attorney told Page Six, "Neither she nor I seek any money in this case and any money awarded will be donated to a battered women society."
Have a tip we should know? [email protected]