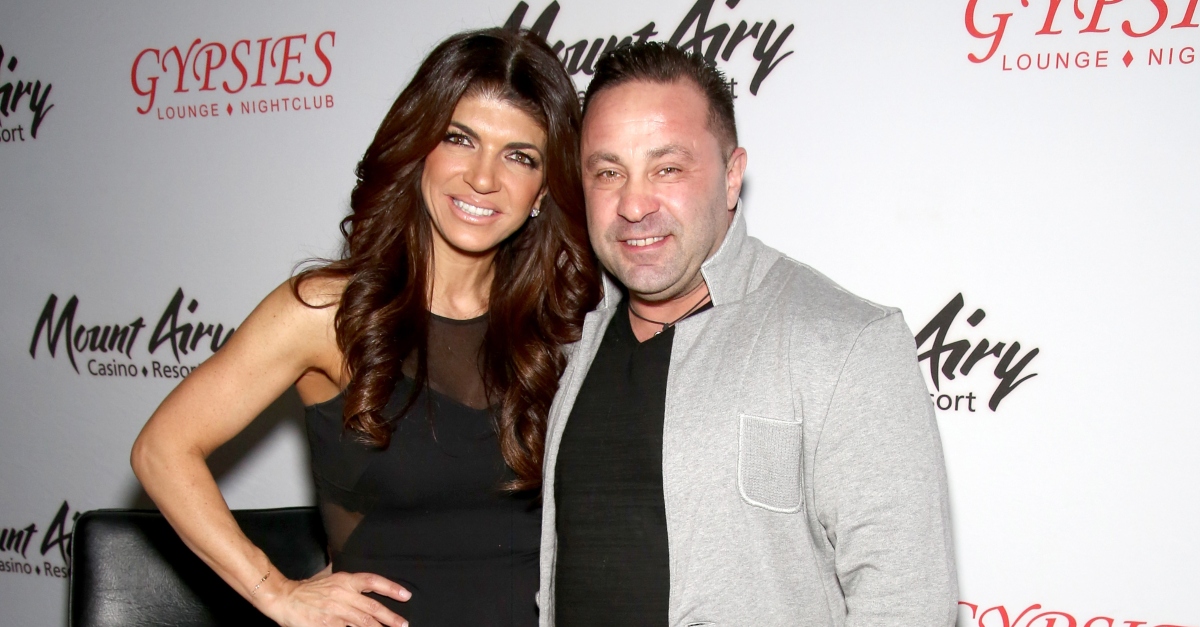 Giuseppe "Joe" Giudice, who appeared with wife Teresa on the reality TV show Real Housewives of New Jersey, faces deportation, according to The New York Daily News. On Wednesday, a federal immigration judge ordered that he should be returned to Italy after the end of his 41-month prison sentence next March. He has until Nov. 9 to appeal. Attorney James Leonard Jr. said the family declined to comment.
Giudice, who came to the United States as an infant but never attained citizenship, and his wife pleaded guilty in 2014 in a fraud case. Teresa finished her 15-month sentence early on December 2015. Joe started prison the following March.
Teresa took a lead spot on the Housewifes show since its first season in 2009. She has 4 daughters with her husband.
The reality TV star was reportedly shocked about the judge's order.
"This is going to break her," a source close to her told PEOPLE. "She always knew that this was a possibility, but she put it out of her head. That's the only way she could go on living day to day." She reportedly has no answer yet on whether she'd join Giudice in Italy.
Apparently, she went as far as to seek aid from Donald Trump before her husband started serving time. According to TMZ, sources connected to the family said she asked the real estate mogul for a character letter since she and him were on good terms after she appeared on The Celebrity Apprentice. Trump's staff reportedly replied: They said they couldn't do anything about it.
[Image of the Giudices in 2016 via Paul Zimmerman/Getty Images for Mount Airy Casino Resort]
Have a tip we should know? [email protected]