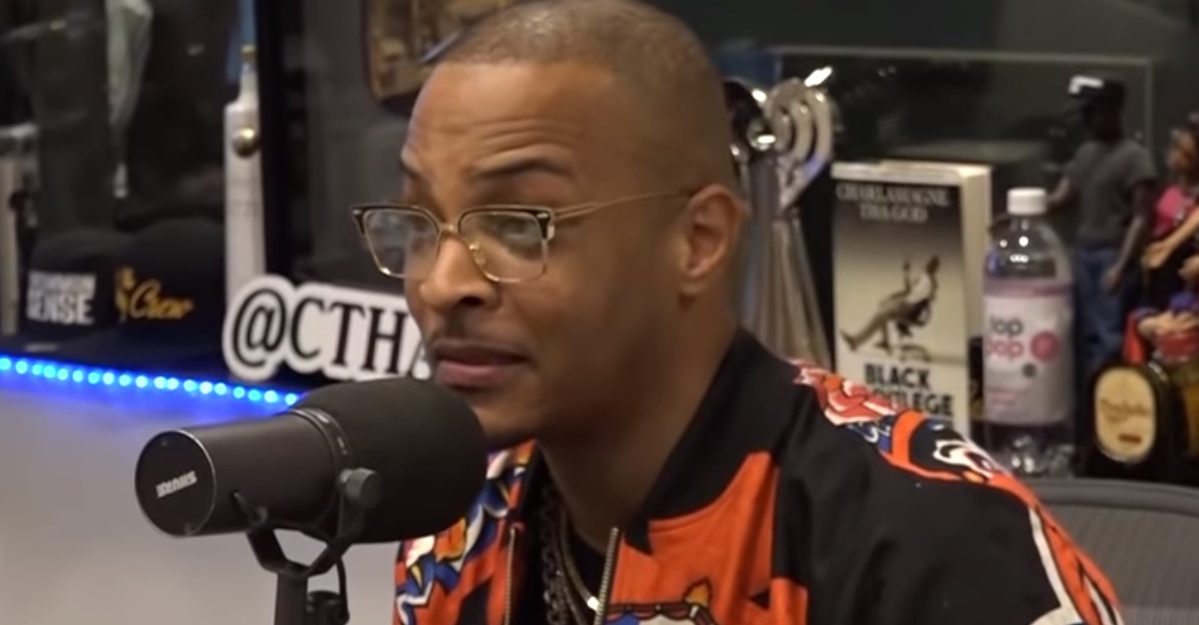 How does a man get arrested for trying to enter his own gated community? By being drunk in public, and committing assault, according to Henry County police in Georgia. The rapper T.I. (real name Clifford Harris Jr.) was arrested Wednesday around 4 a.m., said police according to a WSB-TV report.
Harris was coming back home to the Eagles Landing gated community. The problem was, police said, he didn't his have key and the security guard refused to allow him in.
An argument ensued.
"Don't you know who I am?" Harris allegedly said to the guard.
He recruited a friend to help him out, and both of them kept arguing with the guard, police said. Cops were called to the scene. Judging by their decision to arrest the rapper, there was probable cause for public drunkenness, disorderly conduct, and simple assault. The friend was arrested on an outstanding warrant.
A clerk for the Henry Country Magistrate Court told Law&Crime that Harris bonded out of jail. The case will go through the Henry County State Court. No attorney is named in the records as of Wednesday afternoon. Law&Crime reached out to Dwight L. Thomas, who has defended the rapper before in criminal court, to see if he will do so again.
Harris isn't a stranger to the legal system. This dates back to 1998, when he was convicted of violating a state law on controlled substances, and giving false information. More recently, in 2011, he wrapped up an 11-month prison sentence for violating his parole for a gun conviction.
[Screengrab via The Breakfast Club]
Have a tip we should know? [email protected]