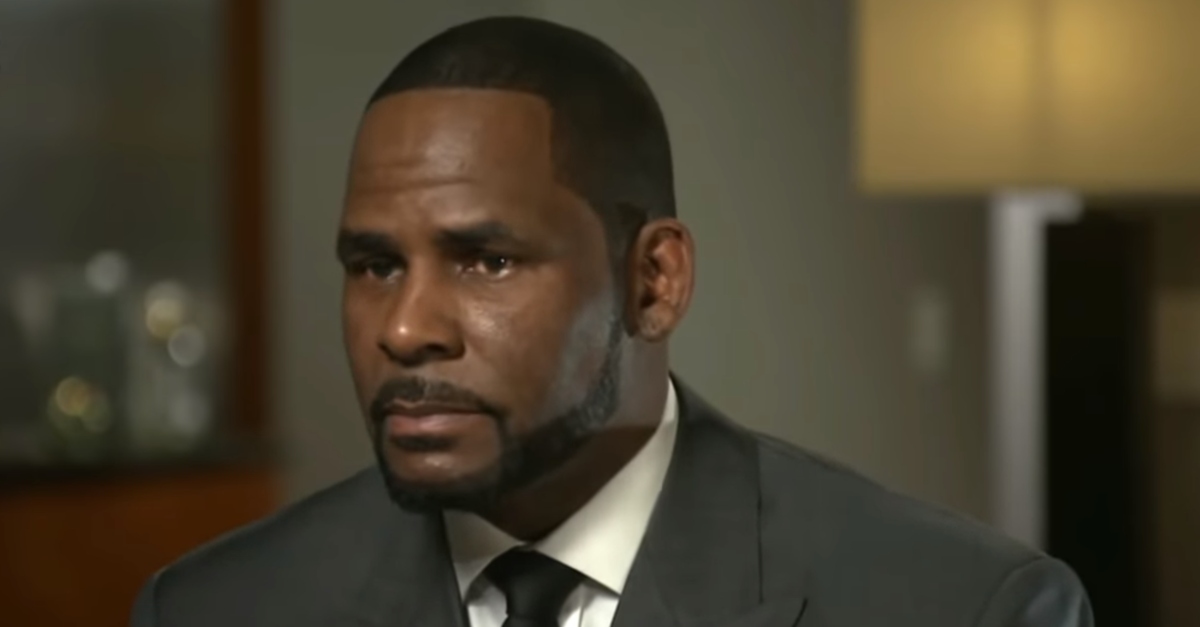 R. Kelly and his attorneys are going to be in court on Friday to address a number of issues in his ongoing criminal case for allegedly sexually abusing females, including underage girls. One of the topics will be discovery materials that the R&B singer and his team want prosecutors to turn over to them. Those materials include tapes that allegedly show Kelly engaged in sexual activity with an underage teenage girl.
The tapes were provided to prosecutors by attorney Michael Avenatti, who represents several individuals connected to Kelly, including alleged victims and the parents of a woman currently in a relationship with Kelly who they say has been brainwashed by him. Kelly's lawyer Steven Greenberg told TMZ that he needs to see the video in order to fully prepare a defense.
Also at the hearing, Kelly is expected to ask the court for permission to travel to Dubai to perform in a concert. Avenatti said earlier this week that granting the request would be a big mistake because Kelly's attorney previously said that the singer did not have any upcoming tour dates.
Kelly's attorney, Steve Greenberg, previously told the court at the bail hearing a month ago that there were no concerts scheduled and that "Kelly doesn't even like to fly." It will be a travesty if this motion is granted – he will never return. https://t.co/TViSAlPIPV

— Michael Avenatti (@MichaelAvenatti) March 20, 2019
Sources told TMZ that Kelly does not in fact have any performances scheduled in Dubai, but that he could potentially make it happen. Kelly had claimed that he had booked 3-5 shows there, and was going to meet with the royal family. The United States does not have an extradition treaty with the United Arab Emirates, but a recent court filing from Kelly claimed that the UAE would not want to harm relations with the U.S. by harboring Kelly in Dubai.
In February, it was announced that he was going to perform in Germany in April, but tickets do not appear to be on sale at this time.
The court hearing is scheduled to take place in Chicago at approximately 9:45 a.m. local time (10:45 a.m. ET). Law&Crime will be streaming it live when it happens.
[Image via CBS screengrab]
Have a tip we should know? [email protected]