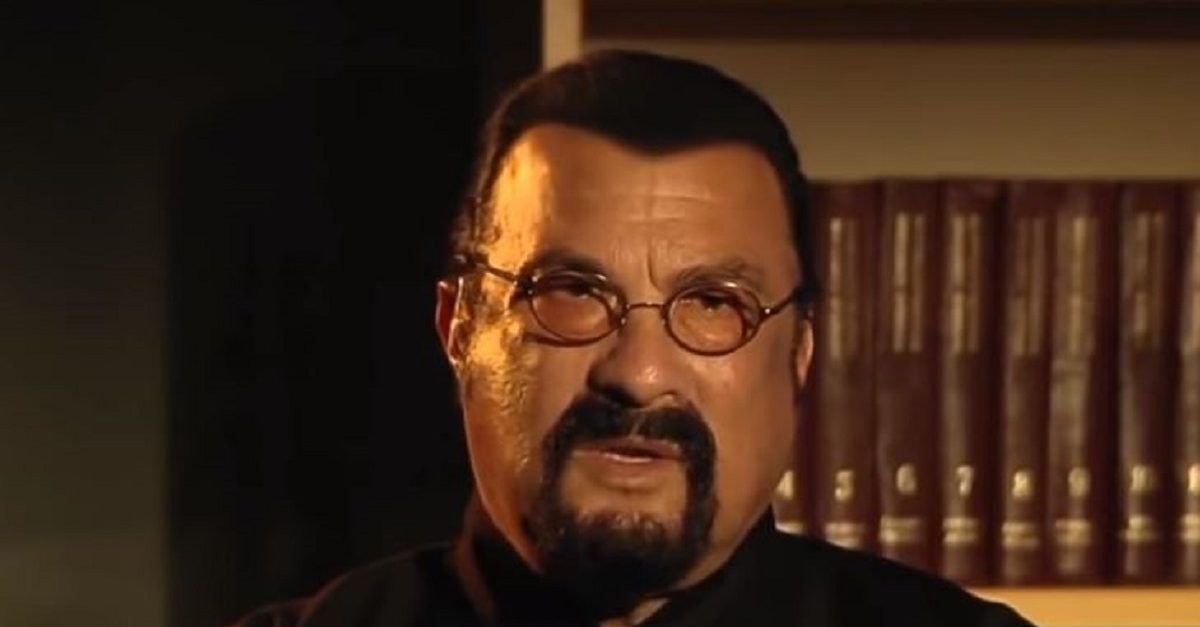 Prosecutors with the Los Angeles County District Attorney's Office announced that after looking into sexual assault allegations against actor Steven Seagal, they will not be pressing charges, according to TMZ. The allegations were based on a claim from a woman who said the Under Siege star sexually assaulted her at some point between May 1 and Aug. 31, 2002. Prosecutors reportedly said that the statute of limitations had expired, so they are unable to move forward with a case.
It was first reported in August 2018 that Los Angeles prosecutors were looking into the case.
Earlier in 2018, two women came forward with sexual assault claims against Seagal. One was Regina Simons, who claimed that Seagal raped her in the 1990s. The other was Faviola Dadis, who accused Seagal of sexually assaulting her at a Beverly Hills hotel in 2002, when she was 17 years old. It is unclear as to whether Dadis was the accuser in the case prosecutors examined.
The case against Seagal went to prosecutors soon after Russia appointed him as a "special representative" to the United States. The Russian Foreign Ministry said on Facebook that the goal was for Seagal to "assist in the development and implementation of various projects for bilateral cooperation in the field of culture, arts, science, education, sports, public and youth exchanges, as well as participate in respective events in Russia and abroad, and maintain contacts with partners in the United States."
Seagal has denied any wrongdoing. The actor famously stormed off the set of a BBC interview in October when the interviewer brought up allegations that had been made against him.
[Image via BBC screengrab]
Have a tip we should know? [email protected]