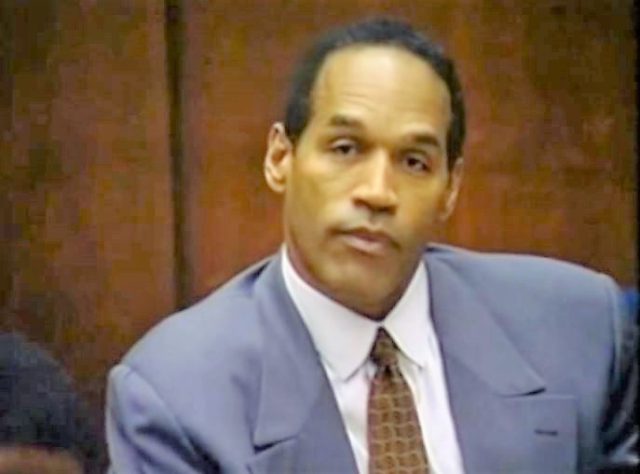 O.J. Simpson is threatening to sue the Cosmopolitan hotel in Las Vegas over allegations that employees there "acted with malice and racial prejudice" against the famous former convict, murder suspect, actor and athlete.
Simpson's letter, penned by attorney Malcolm LaVergne, is seeking at least $100 million in compensation over an incident which is alleged to have occurred on November 8, 2017. The letter claims:
The Cosmopolitan Casino discriminately singled out Mr. Simpson amongst his non-African American friends and subsequently expelled him for what turned out to be a fake reason while he peacefully visited the Cosmopolitan property.
Simpson specifically cites three separate allegations against the Cosmopolitan Las Vegas and various of its affiliates. To wit, the letter states:
1) [Hotel employees acted] fraudulently [by] proclaiming to the population of the United States, through the national media company, that the Casino unilaterally banished Mr. Simpson because he "was drunk, became disruptive at the Clique bar, was angry at hotel staff and glasses were broken at the bar."

2) [Hotel employees acted] fraudulently [by] confirming their deception to the population of the United States by neglecting to reverse their banishment decision immediately after they were caught by the Police Officers who confirmed that the Casino surveillance footage proved that the Casino staff and/or affiliates made up a false narrative; and

3) [Hotel employees acted] fraudulently [by] affirming, conspiring with, or aiding and abetting staff, employees, agents and/or other higher level decision makers or affiliates to place Mr. Simpson in a false light in the hopes of damaging and affecting the terms of his parole when, in fact, Mr. Simpson was merely having dinner with friends on the evening in question.
Simpson's letter also accuses the Cosmopolitan and its affiliates of violating unspecified federal and Nevada state laws and contains a demand to preserve a lengthy list of evidence related to the underlying incident.
In response to Simpson's threatened lawsuit, the Cosmopolitan of Las Vegas issued a brief statement to media noting, "As a matter of company policy, It does not comment on potential litigation."
[image via screengrab]
Follow Colin Kalmbacher on Twitter: @colinkalmbacher
Have a tip we should know? [email protected]