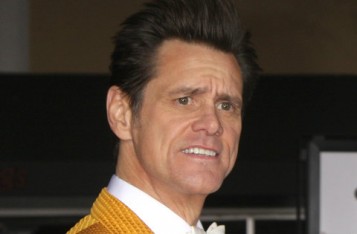 The plaintiff in a wrongful death lawsuit brought against actor Jim Carrey filed an amended complaint late Thursday alleging the actor gave his late ex-girlfriend, Cathriona White, sexually transmitted diseases.
As LawNewz.com reported earlier this week, the original wrongful death complaint filed Monday claims that actor/comedian is not only responsible for his ex-girlfriend's overdose death, but covered up his role. White's husband Mark Burton filed in the County of Los Angeles, and his lawyer Michael Avenatti made the announcement.
The original claim alleged Carrey illegally brought prescription drugs under a fake name, "Arthur King," and gave them to White "despite the fact that he knew full well that Ms. White (a) was ill equipped to ingest and manage highly additive prescription drugs outside the care of a licensed physicians; (b) was prone to depression; and (c) had previously attempted to take her own life."
On Thursday, Burton filed an amended complaint that includes the original claims but also alleges Carrey "knowingly gave Ms. White sexually transmitted diseases without any regard for her safety and well-being" and that the actor "lied about the fact that he had given her the diseases."  The alleged diseases are listed as herpes type 1, herpes type 2 (genital herpes), and gonorrhea.
According to the Daily Beast, Carrey's attorney denied the STD claims in a statement, calling it "a desperate, bogus claim made by the 'husband' of the sham marriage…."  In a previous statement on Monday Carrey's attorney called the lawsuit a "completely meritless," "an outlandish shakedown," and "an abhorrent money-grab scheme."
The actor also released his own statement on Friday, saying, "Is this the way a 'husband' honors the memory of his 'wife?' The real disease here is greed, shameful greed!"
Alberto Luperon contributed to this report.  
[image via Helga Esteb and Shutterstock]
Have a tip we should know? [email protected]