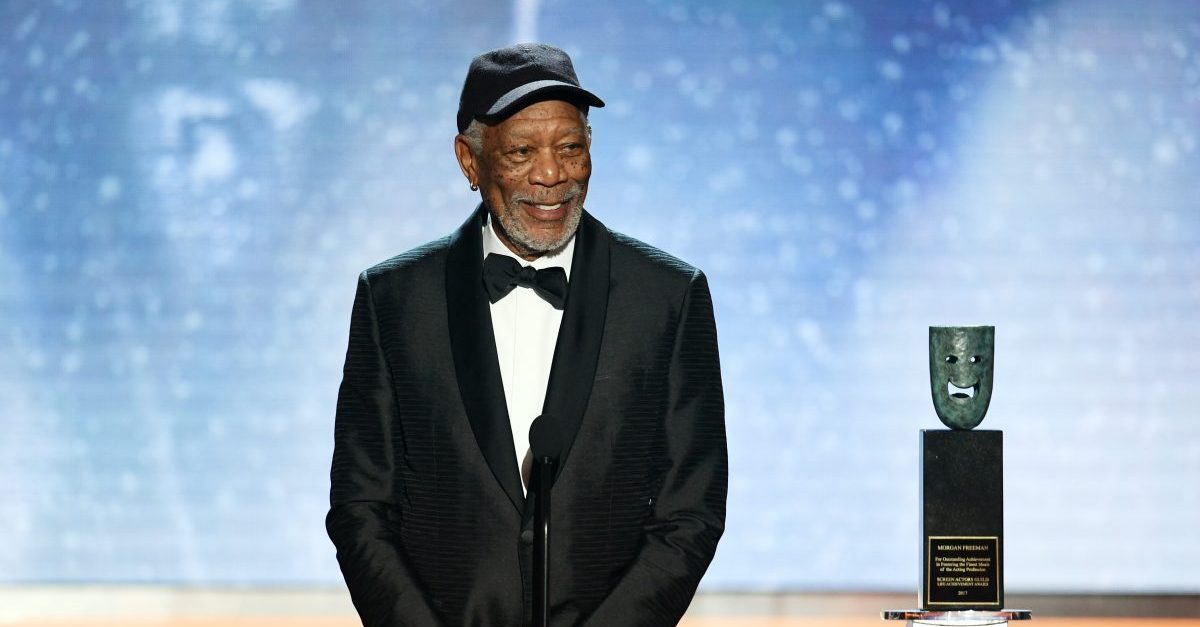 Actor Morgan Freeman is the latest Hollywood icon to face allegations of inappropriate sexual behavior, with multiple women accusing him of mistreatment in a new CNN report. Sixteen women spoke to the cable outlet, eight of whom claim Freeman either made lewd comments or touched them in ways that made them uncomfortable.
Among them is a woman who worked as production assistant on the film Going in Style, who said that Freeman "kept trying to lift up my skirt and asking if I was wearing underwear." She said that eventually co-star Alan Arkin told him to stop, after which "Morgan got freaked out and didn't know what to say."
A senior production staffer on Now You See Me said that Freeman had a habit of harassing her and her assistant.
"He did comment on our bodies… We knew that if he was coming by … not to wear any top that would show our breasts, not to wear anything that would show our bottoms, meaning not wearing clothes that [were] fitted," she told CNN.
A production assistant on The Dark Knight said that she heard Freeman make inappropriate comments to women, although she was never the target. She said he was able to get away with it because of his status in the film industry.
"Morgan did things in a way that an older more established person can get away with because they have that power," the woman said. "They can't be replaced, but you can be replaced very easily, that's just kind of the dynamic on set.
One of the CNN report's co-authors, Chloe Melas, also claims she was the subject of Freeman's harassment. Melas said that she was six months pregnant when she interviewed Freeman at a press junket for the film Going in Style. She claims when she shook Freeman's hand, he wouldn't let go and looked her up and down. He also allegedly said to her, "You are ripe," and, "Boy, do I wish I was there." Melas said other people, including Freeman's co-stars were present, and cameras were rolling for part of the encounter.
Two other reporters also claimed Freeman made sexual comments to them.
Freeman is known for iconic roles in films such as 'Red' Redding in The Shawshank Redemption and his famous turn playing the voice of God in Bruce Almighty.
After CNN published their report, Freeman responded with the following statement:
Anyone who knows me or has worked with me knows I am not someone who would intentionally offend or knowingly make anyone feel uneasy. I apologize to anyone who felt uncomfortable or disrespected — that was never my intent.
Freeman is just the latest in a long string of famous Hollywood personalities accused of sexual misconduct, including producer Harvey Weinstein and actor Kevin Spacey.
Update: 5/24/18 2:53 p.m.: This article has been updated to include Freeman's statement, which he issued after CNN published their report.
[Image via Kevin Winter/Getty Images]
Have a tip we should know? [email protected]