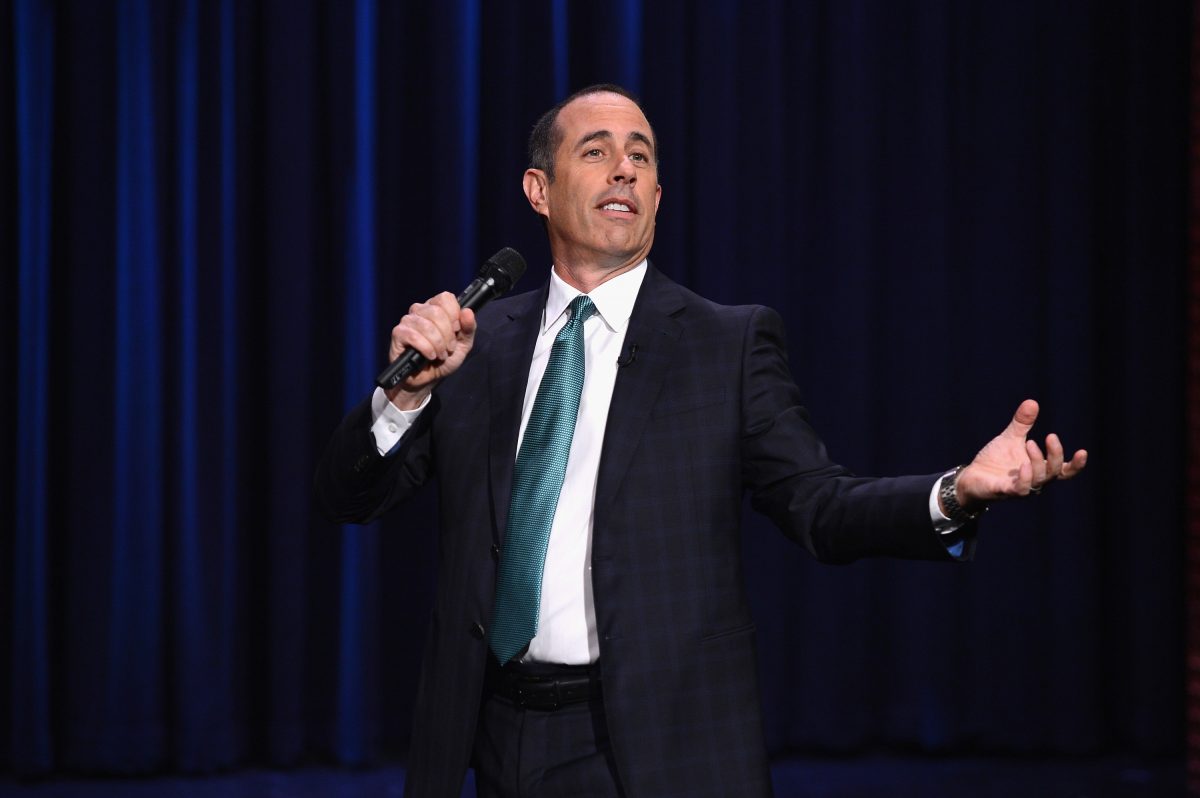 American celebrities have to deal with all sorts of nuisances. From ubiquitous paparazzi to the occasional stalker, these pitfalls of fame tend to go with the territory; one such predictable annoyance is the need to defend lawsuits filed by the greedy, the opportunistic, and the just plain litigious. Jerry Seinfeld – one of the most successful comedians of all time – is surely no stranger to nuisance litigation.  Now, as Seinfeld's career is soaring from the explosive success of his series Comedians in Cars Getting Coffee, the question is whether one recent lawsuit is "about nothing."
Christian Charles sued Seinfeld in federal court in New York, alleging copyright infringement and demanding damages that could quite easily reach the seven-figure mark. He claims that he was a co-creator of Seinfeld's hit show, which began on online platform Crackle before moving to Netflix. He says he registered a copyright for the show, and that Seinfeld squeezed him out of the money and the credit for the now $100 million series. Seinfeld's motion to dismiss called Charles' lawsuit "an opportunistic—and belated—attempt to capitalize on the success of comedian Jerry Seinfeld's award-winning and popular talk show, Comedians in Cars Getting Coffee.
I took a look at the lawsuit, and noticed a few things (apologies/you're welcome for the Seinfeld references):
1. Christian Charles is no Kenny Bania.
The plaintiff isn't easily dismissible as some disgruntled hanger-on who is using a copyright lawsuit just to get some attention. Charles was, for years, a close associate of Seinfeld's. Charles worked creatively with Seinfeld on Super Bowl commercials, the documentary Comedian, the animated Bee Movie, Seinfeld's website, and several other projects.  He also directed the pilot episode of Comedians in Cars Getting Coffee.   Jerry Seinfeld maintains via court documents, though, that he was –and has always been—the show's sole creator. When creative types work closely with one another, ownership and origin of material often becomes confused, and when a show becomes a smash hit, you can bet lots of people were involved along the way. While the idea for this series may well have been Seinfeld's alone, the proximity he and Charles shared means that it's likely going to be tough to sort out who did what and when.
2. The lawsuit may have actually been filed a year late, and thus be quite lame.
In the defense's motion to dismiss, Seinfeld argues that the applicable statute of limitations here is three years – and that Charles waited too long to bring his lawsuit. This argument essentially amounts to, "oh sure, now that the show is a big hit, you want to say you created it. If you really cared, you would have raised this issue years earlier." If the federal court agrees with Seinfeld's position on this matter, it will mean a quick end to Charles' lawsuit.
3. This plaintiff has details and he has them right now. Jerry may not be in the mood, but he'd better get in the mood!
In his complaint, Charles takes credit for tons of creative details of Comedians in Cars Getting Coffee. From the opening sequence featuring Jerry driving a vintage car, to detail shots of coffee-making, to car-mounted cameras, to a host-voiceover discussing automotive details, to specifics about the comedians' conversation, Charles' allegations describe a show that is exactly Seinfeld's finished product, almost frame-for-frame. Seinfeld has argued, though, that none of those ideas are even worthy of copyright protection, and that the finished product is simply "a show based on people traveling together and engaging in comedic banter," and that, "the banal idea behind the Show belongs to the world and is not subject to copyright protection."
In the world of intellectual property law, ideas themselves aren't legally protectable — only artistic expressions of those ideas are. It's certainly possible that court could side with Jerry on this one, if it determines that the show's components really do "belong to the world." On the other hand, if those camera angles and coffee shots are deemed artistic expressions, Seinfeld may have to pay up.
4. Charles' lawyer is definitely no Jackie Chiles.
Christian Charles started out this case in February as a pro se litigant, meaning he was representing himself. This week, to much fanfare from Forbes and the Hollywood Reporter, though, an amended complaint was filed on Charles' behalf by Brian Siff, Esq. Siff is a partner who specializes in intellectual property law at Duane Morris, a large national law firm. Anyone can hire big guns, though, and having good lawyers doesn't mean you'll win your case. It's worth noting too that Siff's amended complaint looks a hell of a lot like Charles' original pro se one. The move to hire counsel doesn't mean everything, but it does mean something. Siff's involvement means that at least one attorney deemed Charles' claims worthy of pursuit, and at minimum, there's now a new mouth to feed on the settlement front. Siff probably won't give pressers in which he calls Seinfeld's conduct, "lewd, lascivious, salacious, outrageous!" – but I expect he'll demand more than a lifetime supply of free coffee to settle.
5. It looks like Seinfeld's lawyer may have pulled a Jack Klompus.
Jerry Seinfeld's lawyer, Orin Snyder, made an accusation of his own – and it was decidedly more serious than embezzling funds from Del Boca Vista's treasury. Snyder filed a motion in which he claimed that Charles, who'd registered a copyright for Comedians in Cars Going For Coffee, had done so fraudulently. The motion reads:
By tweaking the Show's title ('going for' as opposed to 'getting'), Plaintiff deliberately misled the Copyright Office into accepting a bogus copyright application that directly conflicted with the legitimate one obtained by Mr. Seinfeld ten days earlier.
We'll have to wait and see whether the fraud argument bears any fruit, but it's safe to say that such an allegation definitely goes a bit beyond the typical "this isn't a copy and my client did nothing wrong" defense. Law&Crime spoke with Mr. Snyder, who summed up his client's position with all the bluntness one would expect from the Seinfeld camp:
Mr. Charles can tinker and amend his complaints all he wants. Mr. Seinfeld is the sole creator of this show. End of story.
Now that Charles' complaint was amended to include representation by counsel, Seinfeld's team will have a chance to amend its motion to dismiss. We'll keep you posted as things continue to heat up in court.
[Image via Theo Wargo/Getty Images for The Tonight Show Starring Jimmy Fallon]
This is an opinion piece. The views expressed in this article are those of just the author.
Elura Nanos - Columnist & Trial Analyst, Law & Crime; CEO Lawyer Up