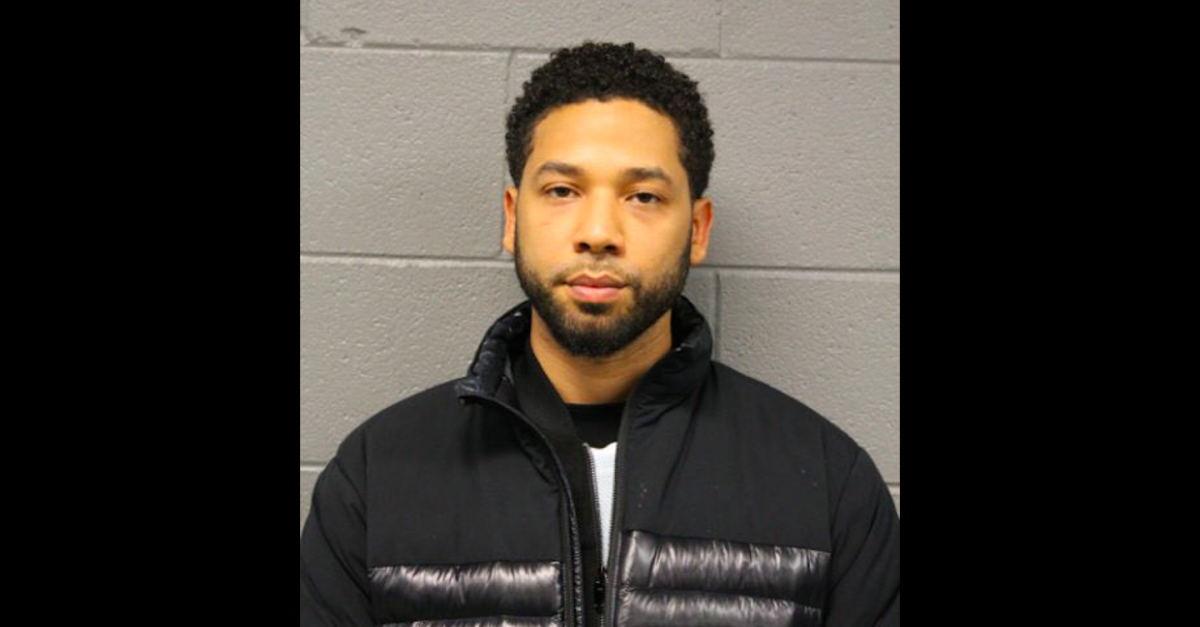 Jussie Smollett is now in the custody of Chicago police, arrested after he turned himself in early Thursday morning. Smollett is facing a felony charge for allegedly filing a false report. This comes weeks after the "Empire" actor made headlines when he claimed to have been the victim of a hate crime.
Smollett told police and the media that two white men jumped him in the middle of the night, yelling racial and homophobic slurs, attacking him, placing a noose on his neck, and pouring bleach on him. He also claimed that one of them yelled, "This is MAGA country," implying at least one of his attackers was a Trump supporter.
After facing criticism over whether or not his story was real, Smollett appeared on ABC's "Good Morning America" and expressed outrage over the idea that people didn't want to believe him.
"I'm pissed off," he said.
A police investigation, however, revealed evidence that Smollett allegedly staged the attack with two other men. Ola and Abel Osundairo reportedly revealed that Smollett paid them to do it. Video appeared to show them purchasing supplies including a red hat and ski mask the day before the incident.
"We are not racist. We are not homophobic, and we are not anti-Trump. We were born and raised in Chicago and are American citizens," they told WBBM.
Smollett is expected in court for a bail hearing Thursday afternoon. He could face up to three years in jail for a felony disorderly conduct charge.
Prior to the hearing, Chicago police will hold a press conference to discuss the case.
[Image via Chicago Police Department]
Have a tip we should know? [email protected]