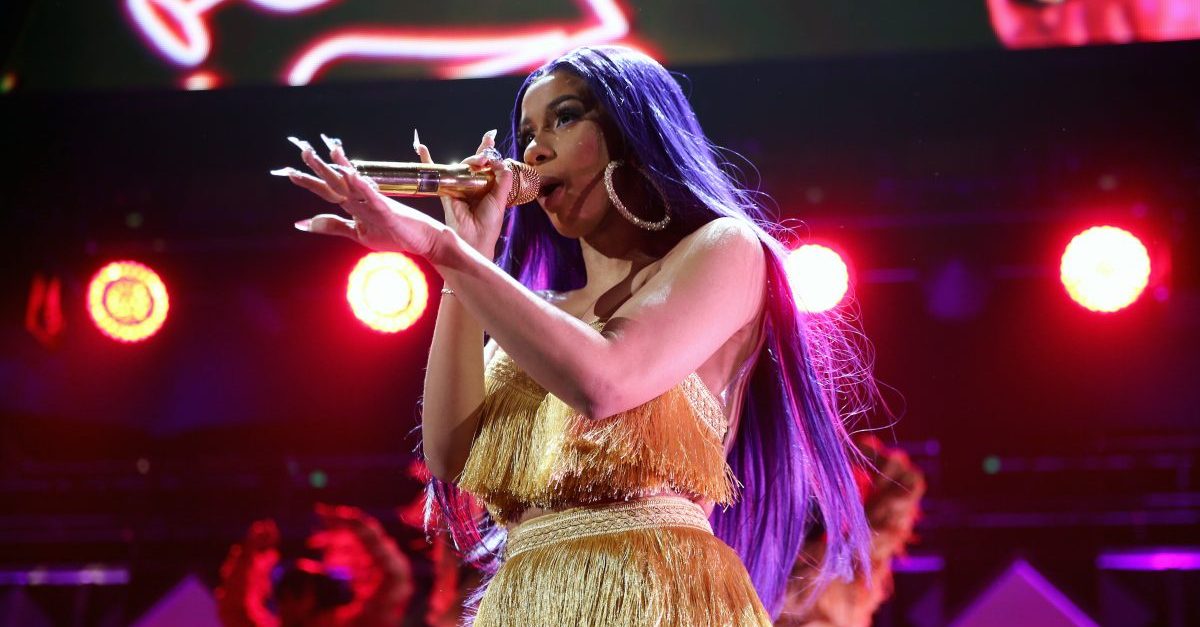 Rapper Cardi B (real name Belcalis Marlenis Almánzar) was scheduled to show up to a New York City courtroom on Monday after she was accused of having members of her entourage attack bartenders at a strip club over the summer. Much to the prosecution's–and the judge's–consternation, Cardi no-showed, according to TMZ.
Prosecutors asked the judge to issue a bench warrant for Cardi B's arrest when she didn't show up–something that commonly happens when a criminal defendant misses a court appearance. The judge shot down that request, giving the rapper one more chance, ordering her to show up on Friday. If she fails to do that, then a bench warrant could be in her future.
Cardi B's absence on Monday reportedly comes after she requested, and was granted, a 6-week postponement of her court date. Her lawyers acknowledged that even they have had trouble getting a hold of her. They've mainly been dealing with the rapper's management, and didn't know until Thursday that Cardi B had another commitment Monday and wouldn't be showing up for court.
Court records show that Cardi B is facing charges of assault, reckless endangerment, and harassment after bartenders Jade and Baddie G claimed that the rapper had them attacked at the Angles Strip Club in Queens. Jade reportedly claimed that prior to the alleged incident, Cardi B had accused her of sleeping with her husband, rapper Offset.
The rapper had allegedly been threatening her for months, including Instagram posts and an incident at an Atlanta hotel in June.
[Image via Rich Fury/Getty Images for iHeartMedia]
Have a tip we should know? [email protected]