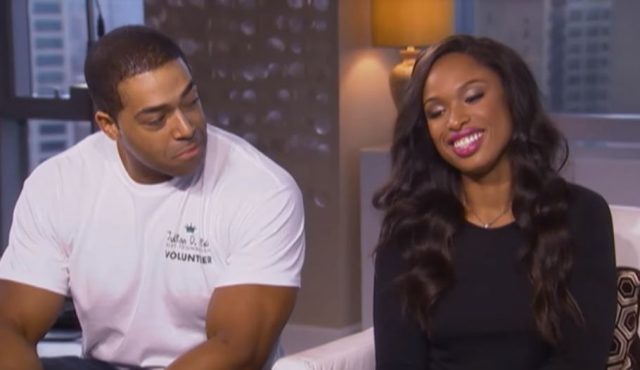 Singer and actress Jennifer Hudson has reportedly dropped her order of protection against her ex, lawyer-turned-WWE wrestler David Otunga. The two are in the midst of a custody battle over their 8-year-old son, and they have reached a temporary agreement while Hudson is busy working on "The Voice," TMZ reported.
Earlier this month, Hudson claimed that Otunga threatened and harassed her, leading to her getting the order, which barred Otunga from the home where they both lived, and prevented him from contacting David Jr. Otunga denied the allegations, and his attorney, Tracy Rizzo, accused Hudson of filing the "meritless" petition for the order of protection as leverage during the custody battle. Rizzo said that Otunga was the primary caregiver of the child, which would result in him being granted residential care of their son while Hudson travels the world for her career.
Despite the order of protection being lifted, Otunga is reportedly not moving back into the home, which is owned by Hudson.
The temporary agreement reportedly gives Otunga primary custody of David Jr. for most of the time until a finalized deal is reached. Hudson agreed to this arrangement, as she is working overseas on "The Voice UK," and then heading back to Los Angeles for the U.S. version of the show.
[Image via screengrab]
Have a tip we should know? [email protected]