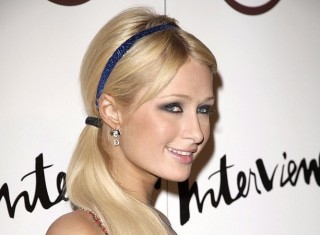 With Hulk Hogan body slamming the headlines with his sex tape trial against Gawker, and Erin Andrews winning big in her lawsuit over a video showing her naked in a hotel room, we here at LawNewz decided to take a look back at past celebrity sex suits. Here's what happened with some of the most famous scandals:
1. Paris Hilton
After a video of Paris Hilton and ex-boyfriend Rick Salomon ended up in the hands of Red Light District Video in 2004, Salomon sued the distributor and Hilton for defamation, to the tune of $10 million. Hilton sued the Red Light District for $30 million. Eventually, the parties cut a deal, with Salomon selling the rights to Red Light District, and Hilton getting a cut of the profits on top of over $400,000.
2. Pamela Anderson and Tommy Lee
A tape of the former Baywatch beauty and Mötley Crüe drummer surfaced when a construction worker stole it from their home. Anderson and Lee sued the worker, Internet Entertainment Group (IEG) who distributed it, and Penthouse, who ran images from the video in their magazine. That suit was dismissed by a judge in 1997. They made an agreement with IEG over the electronic distribution of the video, but filed a new suit in 1998 when IEG started selling hard copies. Anderson and Lee finally won a default judgment for roughly $1.5 million when IEG's representatives didn't appear in court. The company had since gone out of business.
3. Pamela Anderson and Bret Michaels
The blonde bombshell certainly keeps busy, as a second tape, this time with Poison lead singer Bret Michaels, fell into the wrong hands. Once again, IEG was involved, but a judge blocked the distributor from making the video public, when Anderson and Michaels sued in 1999. The parties eventually settled for over a million dollars.
4. Kim Kardashian
The daughter of O.J. Simpson attorney Robert Kardashian first started making her own headlines after a video of her and then-boyfriend, R&B star Ray J, went public in. Adult film distributor Vivid Entertainment claimed it acquired the tape from a third party for $1 million. Kardashian sued Vivid in 2007 and settled for around $5 million.
The Hulk Hogan case is still ongoing, although he did settle with the man who made the tape, radio host Bubba "The Love Sponge" Clem for $5,000. Stay with LawNewz.com for continuing coverage of that story.
[Image via Everett Collection/Shutterstock]
Have a tip we should know? [email protected]