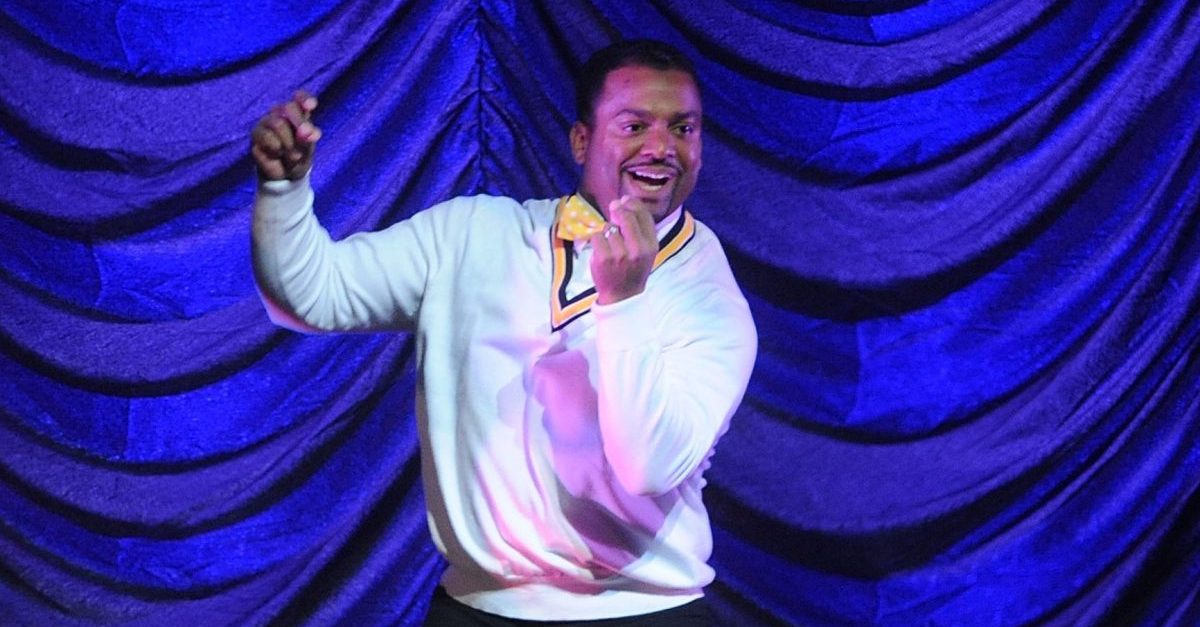 The creators of the popular video game Fortnite are facing yet another lawsuit over the animation of dance moves that were allegedly stolen from pop culture figures. Alfonso Ribeiro, who famously played Carlton Banks on 1990s sitcom The Fresh Prince of Bel-Air, filed a complaint against Epic Games over his character's trademark boogieing, commonly known as the "Carlton Dance."
Fortnite players can have their characters perform a variety of celebratory dances, including the one in question, known as the "Fresh emote," which was released on January 2, 2018, according to court documents. Ribeiro claims that the "Fresh emote" ripped off his signature style.
"Through its unauthorized use of Ribeiro's highly popular signature dance ("The Dance" or "Dance") in its smash-hit, violent video game, Fortnite Battle Royale ("Fortnite"), Epic has unfairly profited from exploiting Ribeiro's protected creative expression and likeness and celebrity without his consent or authorization," Ribeiro claims in his complaint, filed in California federal court.
How similar is it? You be the judge.
Fresh emote:
The Carlton Dance:
Epic has not responded to Law&Crime's request for comment.
"It is widely recognized that Mr. Ribeiro's likeness and intellectual property have been misappropriated by Epic Games in the most popular video game currently in the world, Fortnite," Ribeiro's attorney David Hecht said in a statement to Law&Crime. "Epic has earned record profits off of downloadable content in the game, including emotes like 'Fresh.'  Yet Epic has failed to compensate or even ask permission from Mr. Ribeiro for the use of his likeness and iconic intellectual property.  Therefore, Mr. Ribeiro is seeking his fair and reasonable share of profits Epic has earned by use of his iconic intellectual property in Fortnite and as a result is requesting through the courts that Epic  cease all use of Mr. Ribeiro's signature dance."
Hecht is with the law firm Pierce Bainbridge Beck Price & Hecht, the same firm currently suing Epic in a similar lawsuit brought by rapper 2 Milly over the alleged use of his dance, the Milly Rock. Ribeiro was mentioned by name in that complaint, along with Snoop Dogg, Will Smith, Donald Faison. Faison, star of the sitcom Scrubs, has pointed out the similarity between a particular Fortnite dance and a dance he did as Dr. Christopher Turk in an episode of the show, a comparison of which can be found here.
Scrubs creator Bill Lawrence said that Epic reached out regarding Faison's dance, when the topic came up at a show reunion at this year's Vulture Festival.
"Fortnite had to inquire for the legality of it, and it's fine because it's just a character dancing," Lawrence said.
Faison didn't appear to be satisfied with this. "I don't get no money," he told the audience. "That's what y'all are thinking, right? Somebody got paid? No. No. I did not. Somebody stole that shit, and it's not mine no more."
Ribeiro v Epic – 1 – Complaint by Law&Crime on Scribd
[Image via Brad Barket/Getty Images]
Have a tip we should know? [email protected]