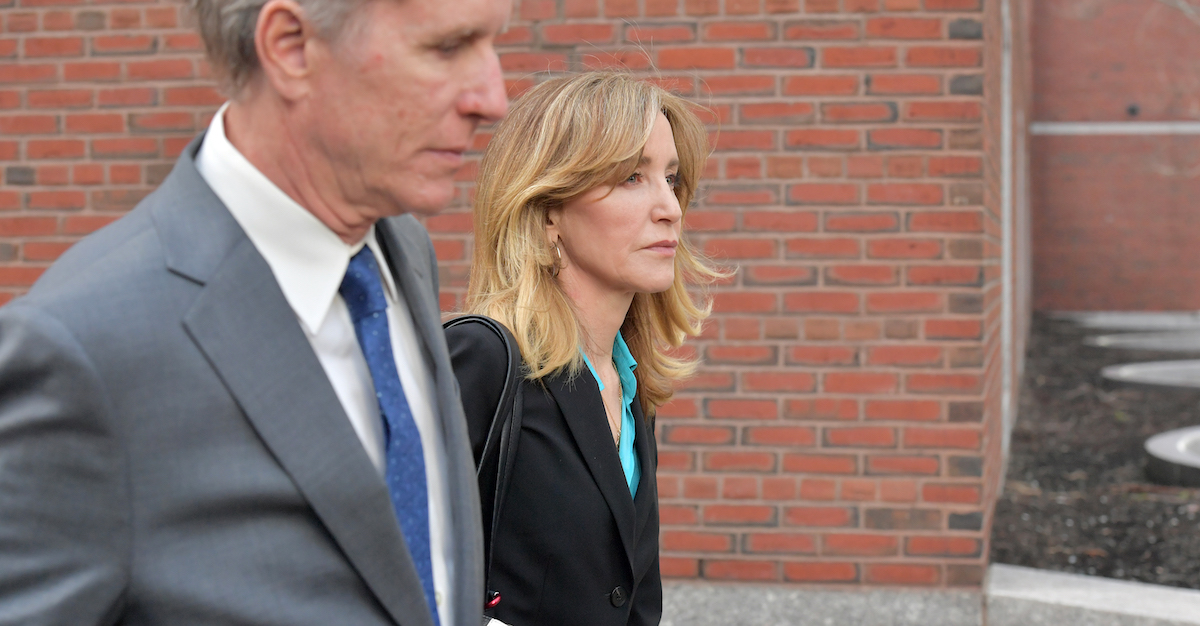 Actress Felicity Huffman, who said she would plead guilty to charges in the massive college admissions scam that entangled several defendants accused of paying thousands of dollars to get their children into schools, may avoid jail time because of her remorseful attitude according to experts.
In a public statement, Huffman said she is "guilty" and "ashamed" for her actions:
I am pleading guilty to the charge brought against me by the United States Attorney's Office.

I am in full acceptance of my guilt, and with deep regret and shame over what I have done, I accept full responsibility for my actions and will accept the consequences that stem from those actions.

I am ashamed of the pain I have caused my daughter, my family, my friends, my colleagues, and the educational community. I want to apologize to them and, especially, I want to apologize to the students who work hard every day to get into college, and to their parents who make tremendous sacrifices to support their children and do so honestly.

My daughter knew absolutely nothing about my actions, and in my misguided and profoundly wrong way, I have betrayed her. This transgression toward her and the public I will carry for the rest of my life. My desire to help my daughter is no excuse to break the law or engage in dishonesty.
Louis Shapiro, a federal defense attorney, said in an interview with the Los Angeles Times that Huffman will likely be rewarded for taking responsibility. "She was first out the gate to take responsibility and will be handsomely rewarded for it, especially if the other defendants drag their feet, which [we're] beginning to see," he said.
Dmitry Gorin, a former prosecutor in Los Angeles, also told the Los Angeles Times that "A person with no criminal history with no serious criminal intent and a strong law-abiding background should not be sent to prison." "I suspect her lawyers will do everything they can to highlight these points and keep her out of prison," he added.
Huffman paid the organization known as The Key Foundation Worldwide $15,000 "to participate in the college entrance exam cheating scheme on behalf of her oldest daughter," according to the government's lengthy indictment. As a result, she was charged with with conspiracy to commit mail fraud and honest services mail fraud for her participation in the broader alleged racketeering conspiracy, as reported on by Law&Crime. 
Experts in the Los Angeles Times concluded that Huffman's public apology showing deep remorse weighs in her favor.
Colin Kalmbacher contributed to this report.
[Image via Paul Marotta/Getty Images]
Have a tip we should know? [email protected]