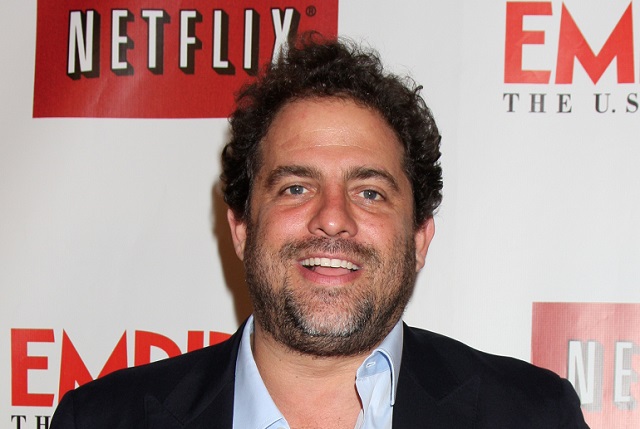 Six actresses, including Olivia Munn and Natasha Henstridge, are accusing director Brett Ratner of sexual misconduct, according to a new report in the Los Angeles Times. The allegations range from inappropriate comments and behavior to sexual assault.
Henstridge claims that in the 1990s, when she was 19 years old, she was at Ratner's home with others, and fell asleep on the couch. When she woke up, she told the Times, she and Ratner were alone, he blocked her from leaving, and made her perform oral sex on him.
Munn wrote about her experience with Ratner in a 2010 collection of essays, but didn't use his name at the time. Now, she claims that it was Ratner who masturbated in front of her when she visited the set of one of his films in 2004. Since then, Munn says, "I've made specific, conscientious choices not to work with Brett Ratner."
Ratner at one point bragged about having sex with Munn, but later admitted that he made it up.
Another actress, Jaime Ray Newman, described an encounter on a plane, where Ratner, sitting next to her, described sex acts he wanted to perform on her. He also allegedly showed her nude photos of his then-girlfriend. Katharine Towne claims Ratner once followed her into a bathroom while aggressively hitting on her.
Eri Sasaki says that when she was an extra in one of Ratner's film Rush Hour 2, he asked her to go into a bathroom with him, offering her a line of dialogue in the movie, but she said no. Jorina King was also working on the same film when she claims Ratner said he wanted to talk to her about a speaking role, then asked to see her breasts.
Ratner denied all of the allegations through his attorney, Martin Singer. In a statement to the Times, Singer said, "I have represented Mr. Ratner for two decades, and no woman has ever made a claim against him for sexual misconduct or sexual harassment." He added that "no woman has ever requested or received any financial settlement from my client."
[Image via Shutterstock]
Have a tip we should know? [email protected]