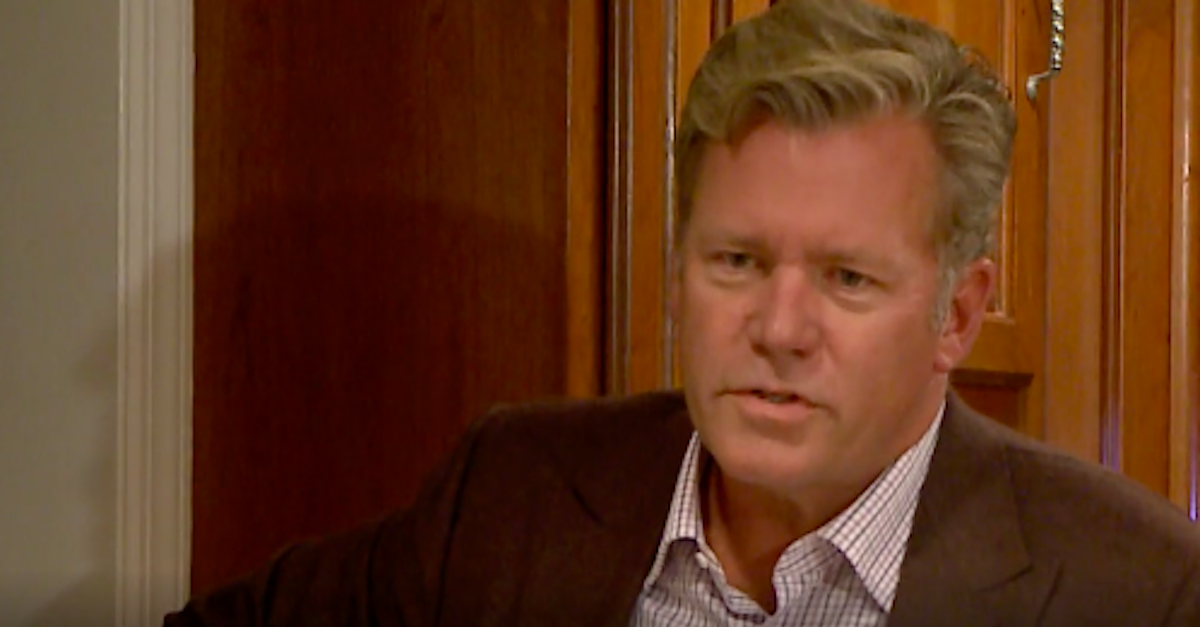 This week's news that former "To Catch a Predator" host Chris Hansen was arrested for allegedly using bad checks isn't the first time he's been accused of leaving people high and dry. A Kickstarter campaign from 2016 continues to draw complaints that Hansen did not fulfill promises made to backers who paid a total of nearly $90,000.
As Law&Crime reported in August 2016, donors to Hansen's Kickstarter campaign for a planned new show called "Hansen v. Predator" complained that they never received the rewards that were promised for people who contributed certain amounts. According to the campaign's website, those who give $20 or more are promised a "Kickstarter Exclusive Coffee Mug," (248 people are listed as giving this amount) those who give $50 are promised a t-shirt (58 people have paid this amount), and other donations of amounts were promised to come with assorted other thank-you rewards.
As of Thursday, the campaign has raised $89,068 from 1,220 backers. A series of "Hansen vs. Predator" videos are currently streaming under the CrimeWatchDaily brand on TrueCrimeDaily.com.
Eric Cohen, a backer who spoke to Law&Crime for our 2016 report, confirmed on Thursday that nearly two and a half years later, he has still not received his promised reward. Not only that, he claims, efforts to contact Hansen about this were not well received.
"A lot of us have tried to reach out to him and his team only to get blocked, lied to, or ignored," Cohen said.
Hansen's team did not respond to a request for comment.
Details of Hansen's recent arrest included allegations that the checks he bounced were supposed to be payment for promotional materials he ordered, including mugs and t-shirts.
"I am wondering if the marketing items he was trying to purchase was for this," Cohen said.
Law&Crime reached out to Peter Psichopaidas, the man who accused Hansen of stiffing him to confirm whether this is the case, but he has not responded.
The comments section of the Kickstarter page saw activity for the first time in months following news of Hansen's arrest.
"Chris, you buffoon, all you had to do was ship out some stupid merch and sign some 8×10 glossies and this could have been avoided," one commenter said.
Most of the recent comments on the page are from disgruntled donors. While some have said they received their mugs after waiting a long time, that was not the case for everyone, and others claimed they were still waiting for items that include signed photos and books.
[Image via CrimeWatchDaily screengrab]
Have a tip we should know? [email protected]