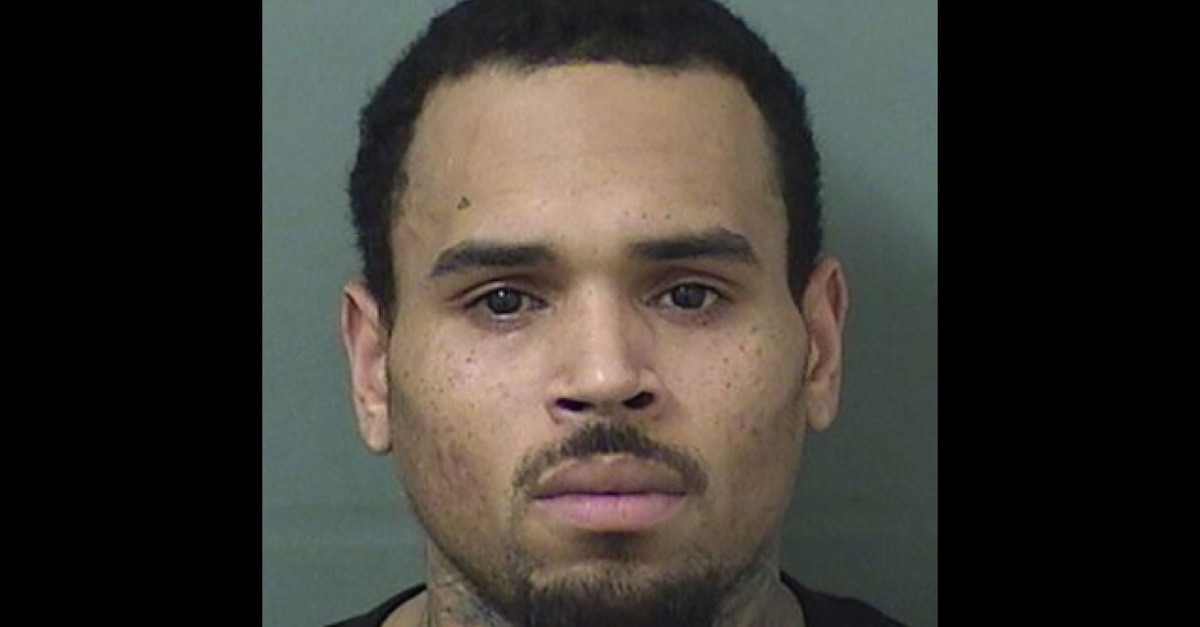 Police in Florida arrested singer Chris Brown after his concert in West Palm Beach Thursday night. According to TMZ, Brown had an outstanding warrant for an alleged assault in 2017.
Cops were reportedly waiting for Brown at the Coral Sky Ampitheatre, where he was performing, and picked him up once the show was over. The whole thing stems from an alleged incident in April 2017 when Brown made an appearance at the Aja Channelside nightclub in Tampa.
The club said that their photographer was taking pictures that night, when Brown told him to stop. Later on, the photographer started taking shots of the crowd, when Brown allegedly noticed, hopped over a couch, and punched the man in the mouth. The photographer reportedly went a hospital with a sore jaw and split lip, and vowed to pursue charges against Brown. Nothing happened to the singer at the time, since he left the club before officers showed up.
Police still investigated the matter, and when Brown returned to Florida for Thursday's performance, they were ready and waiting for him.
This is far from the first time Brown has been in trouble with the law. In October 2013, he was arrested after a man claimed Brown punched him in the face in Washington, D.C., and a few months before that a woman accused him of injuring her at a nightclub. These are just two of several incidents where Brown was accused of violence. Most famously, he pleaded guilty to assaulting his then-girlfriend, pop singer Rihanna, in 2009.
[Image via Palm Beach County Sheriff's Office]
Have a tip we should know? [email protected]