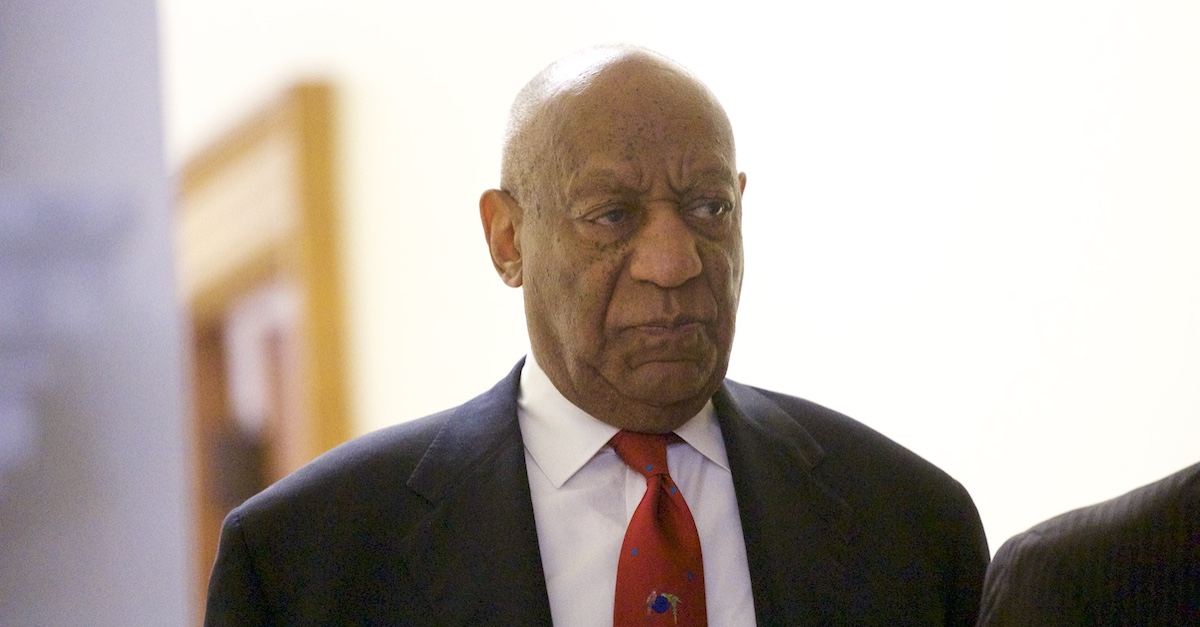 Bill Cosby's insurance company recently settled a lawsuit brought against the comedian by a woman who claimed he sexually assaulted her, and he is not happy about it.
Chloe Goins claimed that when she was at the Playboy mansion in 2008, she wasn't feeling well and went with Cosby to a private area. She alleged that she passed out, then woke up naked with Cosby touching her feet. His pants were down at the time, she claimed.
Goins filed the complaint in 2016, and the case was put on hold during Cosby's criminal case where he faced allegations of assaulting Andrea Constand. After that case ended, Goins' case resumed.
Cosby denied the allegations, and says he didn't give AIG permission to settle the case. This comes after AIG settled defamation claims brought by seven other women. They had each made claims that Cosby assaulted them, and sued for defamation because they felt his denial painted them as liars. Cosby is still suing them for defamation based on their allegations.
He issued an angry statement through his spokesman Andrew Wyatt.
"AIG's conduct is despicable, and I can only imagine how terribly they're treating their policyholders, who don't have my means and my resources," the statement said, according to the New York Daily News. "AIG continues to act egregiously by settling these heinous claims without my knowledge and/or consent; and AIG continues to show they're complicit in this scheme to destroy me and my family."
Cosby also called for AIG policyholders to cut ties with the insurance company.
"I encourage all of AIG's policyholders to drop this pathetic insurance company quickly, before they destroy you and your family. Ms. Goins's lawsuit never should have proceeded and I will still pursue my claims against her," the statement said.
Details of the settlement have not been made public. Goins' attorney Spencer Kuvin told the Daily News, "All I can say on the record is that Ms. Goins is satisified with the settlement."
[Image via Mark Makela/Getty Images]
Have a tip we should know? [email protected]