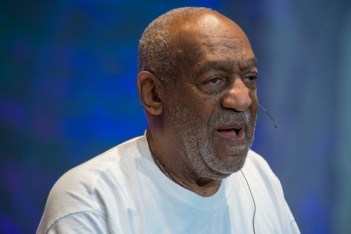 The Third Circuit Court of Appeals on Monday rejected Bill Cosby's request to re-seal court records from a civil lawsuit brought against the entertainer over a decade ago. However, a footnote buried at the end of the opinion seems to suggest the District Court never should have unsealed the records in the first place.  Unfortunately for Cosby, the Third Circuit lacked jurisdiction to issue a definitive ruling on this issue because the appeal was dismissed as moot.
The records Cosby wanted re-sealed included deposition testimony during which he admitted to engaging in extramarital affairs and giving women Quaaludes.  Those damning admissions were then used as the basis of criminal lawsuit filed against Cosby late last year in Pennsylvania.
In its opinion, the Third Circuit held the matter was moot because the court was unable to provide Cosby with any effective relief. The court found that the records have already been widely distributed and ordering them to be resealed would essentially be like trying to put the toothpaste back in the tube.  Accordingly, the Court was unable to rule on the merits of the District Court's decision to unseal the documents.
Yet, as the Hollywood Reporter points out, a footnote at the end of the Third Circuit opinion appears to suggest the District Court's basis for unsealing the records was flawed.  The footnote states:
While we are without jurisdiction to review this question, it is worth noting that, if we could review it, we would have serious reservations about the District Court's "public moralist" rationale. It has no basis in our jurisprudence regarding the conditions for modifying a protective order as set forth in Pansy and its progeny. Moreover, the term "public moralist" is vague and undefined.
Earlier in the opinion, the Third Circuit also appeared to question the District Court's application of the balancing test used to determine Cosby's privacy interests against the public interest in access to the documents.
"In applying them, however, the Court relied on the novel rationale that Cosby had reduced privacy interests because he had 'donned the mantle of public moralist and mounted the proverbial electronic or print soap box to volunteer his views on, among other things, childrearing, family life, education, and crime,' the Court wrote (emphasis added).
While not binding, this language is almost certainly a punch in the gut to Cosby and his legal team.  Had the District Court implemented a stay of its order to release the documents pending an appeal, there appears to be a substantial likelihood those damning documents never would have seen the light of day.
[image via shutterstock]
Have a tip we should know? [email protected]