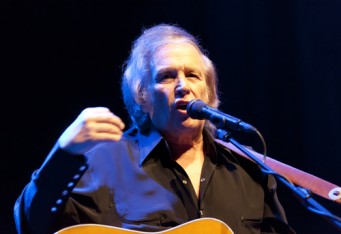 Don McLean, the singer-songwriter best known for the 1971 classic hit song "American Pie", was arrested and charged with misdemeanor domestic assault, according to multiple news outlets.
The 70-year-old was arrested early Monday morning at the home he shares with his wife, Patrisha McLean, in Camden, Maine and booked in the Knox County Jail where he was released on bail after posting $10,000. He is scheduled to appear in Knox County Unified Court on February 22.
The court date should not interfere with McLean's touring schedule. He has performances scheduled for the end of January in Chicago and Texas, and then has the month of February off before heading back out in March for a one night show in Southern California followed by a trip to Australia where he will play 11 dates before returning to the U.S. in early April.
In April 2015, McLean sold the original, handwritten lyrics and notes for "American Pie" at a Christie's auction for $1.2 million.
[h/t HuffPo; image via shutterstock]
Have a tip we should know? [email protected]