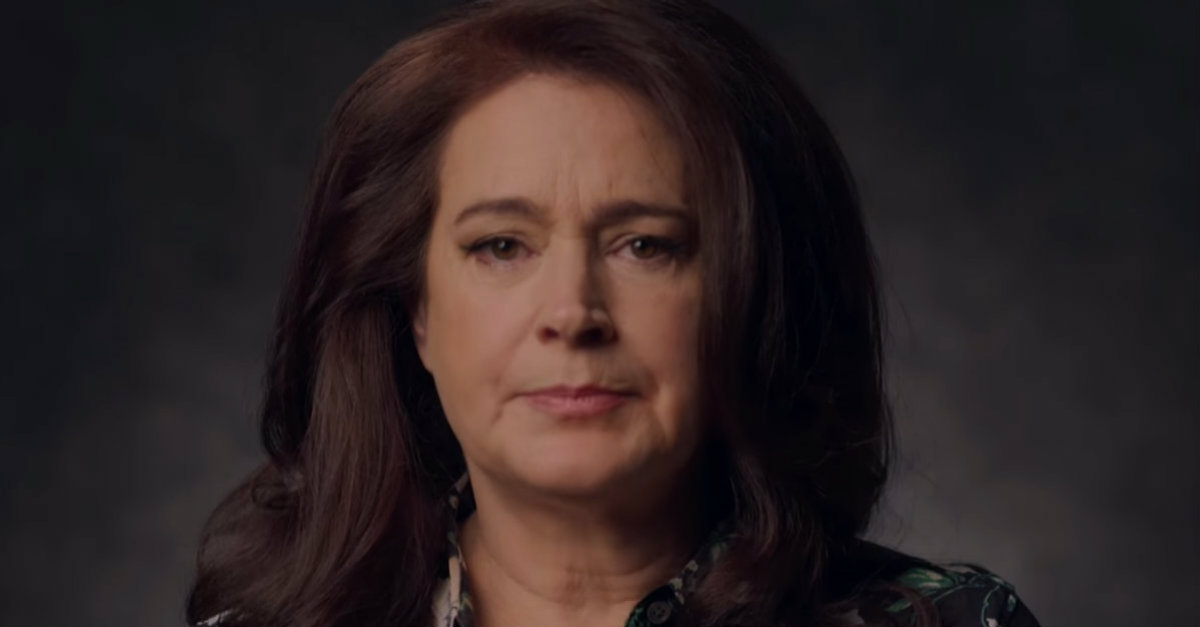 Actress Sean Young is wanted for an alleged burglary in New York City. She and a male accomplice are suspected of stealing $12,000 worth of equipment from a business in Astoria, Queens, according to police sources in a TMZ report.
"The same Sean Young from Blade Runner?"
Yes.
"Dune?"
Yes.
"Ace Ventura: Pet Detective? That Sean Young?"
Oh, God, yes.
Sources told the outlet that they got a burglary call to a business in Astoria, Queens. Staffers took at a look at surveillance footage, which allegedly depicted Young and her alleged accomplice breaking in and making off with two Apple laptops and video production software.
Victims said that Young used to work at the place until she was fired several months earlier.
She and her spokespeople did not respond to a request for comment in that story.
Young has had a lower-profile in recent years. Nonetheless, she has kept busy in the acting world, and recently had a recurring role in the TNT show The Alienist.
She was arrested for battery in 2012 after allegedly hitting a security guard who wouldn't let her into a post-Oscar party.
"She was trying to get into the party and couldn't get in," Los Angeles police Commander Andrew Smith told The Telegraph.
Young told TMZ she was visiting the Governor's Ball to see friends. A guard allegedly told her to leave, and grabbed her arm. She says she tried to pull away, and possibly hit the man by accident.
This resulted in a citizen's arrest.
Guards placed her in handcuffs while another put his forearm on her neck and head, witness Tom Januszewski told the Telegraph.
[Screengrab via Frontline]
Have a tip we should know? [email protected]