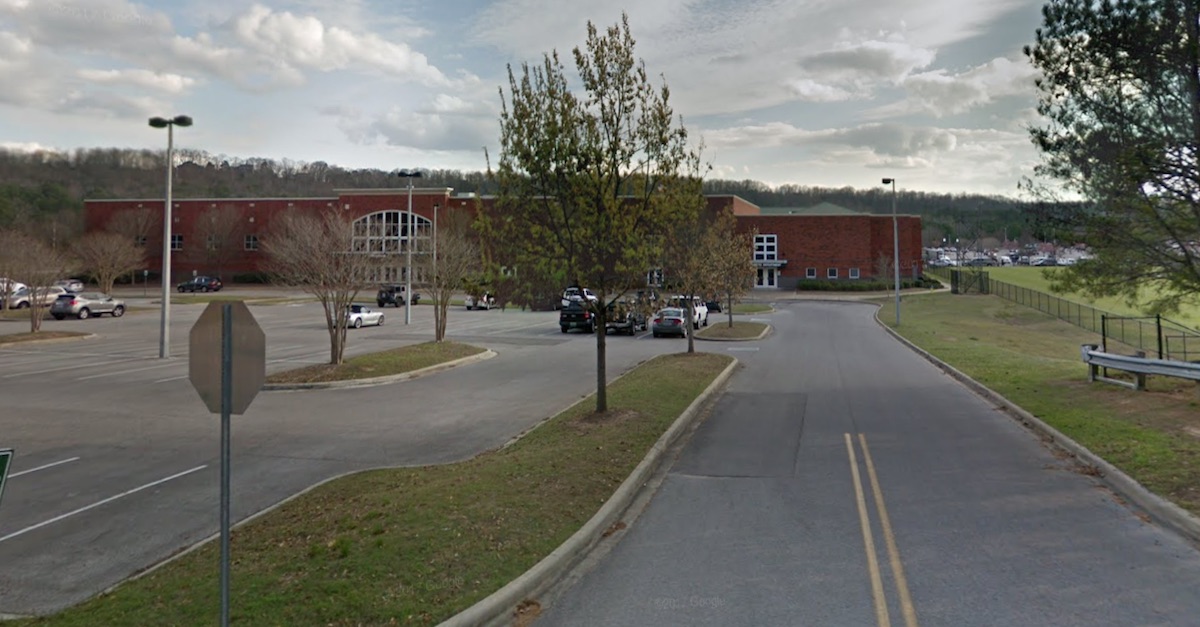 A shocking video making its way across the internet shows white Alabama high school students using multiple racist slurs and uttering anti-Semitic remarks.
In the footage, posted on Twitter Sunday night by user Mallory Moore, the high school students talk about the Holocaust, Jews and African-Americans. Interspersed in their remarks are several instances of the N-word and favorable appraisals of genocide.
"Fuck n-word's, fuck Jews," one boy says.
A young woman interrupts:
Jews are fine because they're white. We just need the n-word's gone.
The students' discussion goes on like this for some time–laughter consistently accompanying the hateful diatribes–there are only brief disagreements about whether Jewish people are acceptably white or powerful and which way the students would prefer to entirely eliminate African-Americans.
"Jews would be running the world right now," a male student says.
"Fine, we just need n-words gone," a female student replies.
"You stick them in concentration camps," the first student said.
"No, you just have to wait until they die off," the second student answered.
According to AL.com, the students attend school in the suburban Birmingham Hoover School District; there are two high schools in the district.
"We are exceptionally sad and disappointed that this would either be the attitude of some of our young people or whatever would prompt them to have such conversations," Hoover Superintendent Kathy Murphy told the outlet.
When asked about whether the students would face disciplinary action over the video, Murphy said it would depend on "the extent that a matter happens off campus and has some residual impact in the school itself."
At least some of the students attend Spain Park High School.
Senior Unique Simpson registered her disgust with the video in comments to AL.com.
"Honestly, I am so sick and tired of going through this same routine at Spain Park High School." Simpson said. "I've been through so many personal experiences. This needs to stop."
Hoover Mayor Frank Brocato issued a statement denouncing the students on Monday afternoon.
"The City of Hoover condemns racism and hatred in every form and at any place or time," Brocato said on Twitter. "We are deeply disturbed by a video that is currently circulating on social media. Our city is a place for all people to live, work and play in a safe environment."
Hoover City Councilman Derrick Murphy–who is not related to Superintendent Murphy–said, "I am saddened by the words and thoughts of these children. There is no excuse for hate speech; or hate for that matter. This does not represent our city."
[Image via Google Maps screengrab]
Have a tip we should know? [email protected]