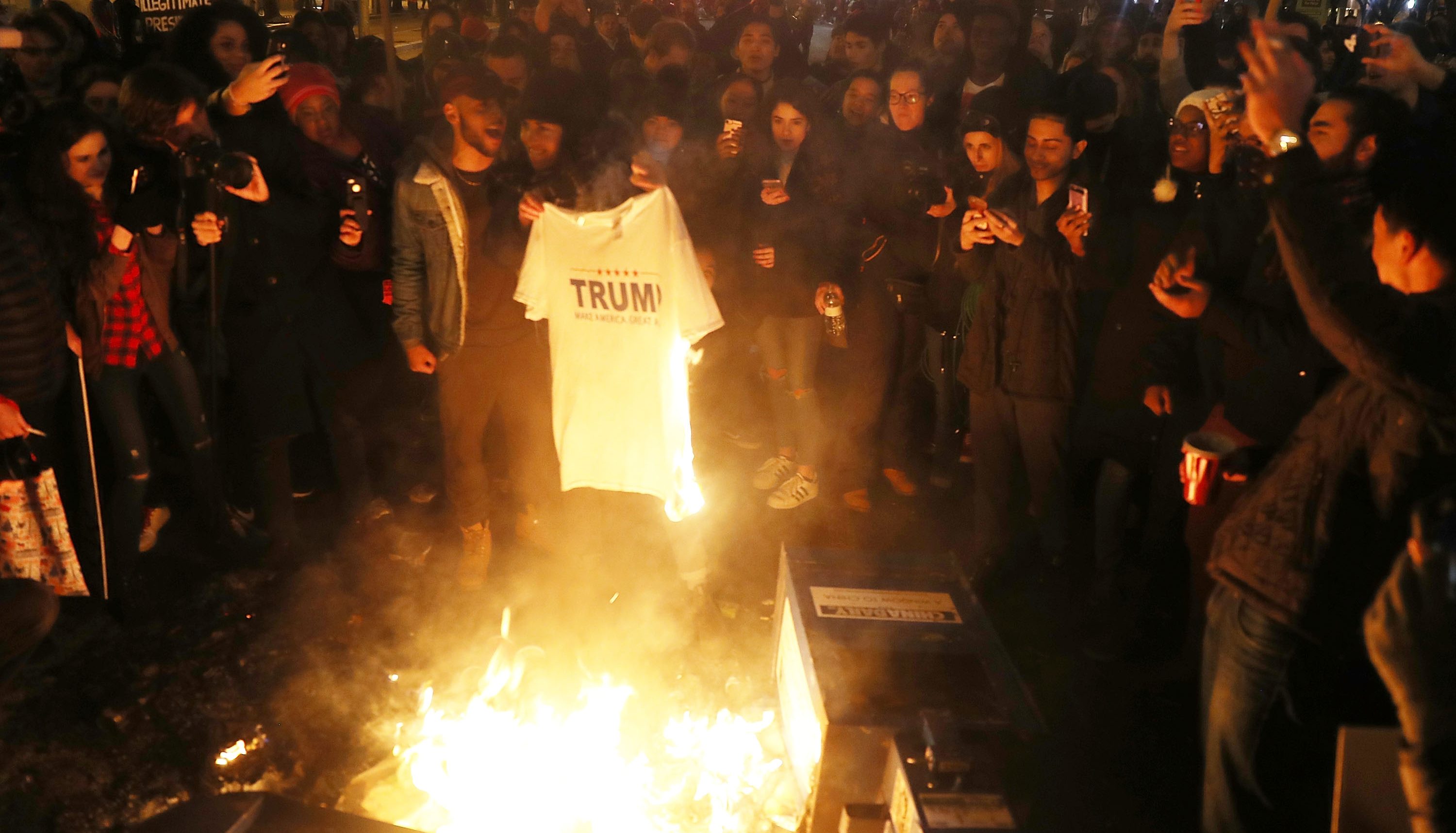 The Trump Administration has failed again.
In the aftermath of President Donald Trump's sparsely attended inauguration, and protests against that event, federal prosecutors charged nearly 200 individual activists and journalists with an array of crimes from resisting arrest to inciting a riot.
As of today, with an additional acquittal and mistrial, not one of those prosecutions has been successful.
The first prosecution of six men and women was a swing and a miss. Each defendant was charged with one count of conspiracy to riot; one count of engaging in a riot; and one count of property destruction. After government prosecutors admitted that none of the charges against those defendants were supported by evidence, the jury returned 42 not guilty verdicts.
Immediately after that, prosecutors dropped charges against 129 additional defendants. Still, many charges loomed against 59 other individuals. Those trials commenced on May 14 of this year. So far, things haven't gone well for the Trump Administration.
The U.S. Attorney's Office was scandalized after it was revealed that Jennifer Kerkhoff violated federal law and constitutional precepts by withholding critical and exculpatory evidence from various defendants. As Law&Crime noted at the time:
Kerkhoff previously told Judge Robert Morin that no recordings existed from the meetings where those 69 recordings were made. In fact, at least 35 of those newly-revealed recordings were made at the meetings in question.
Ten men and women had their charges dropped after defense attorney Andrew Clarke revealed the duplicity of Kerkhoff's team. Judge Morin went so far as to say, "I do think it's a serious violation."
Since then, things haven't gone much better for the government's case against protesters and journalists.
Defendant Cathseigh Webber was acquitted on all charges on Monday. Prosecutor Rizwan Qureshi told a jury that since Webber showed up to the anti-Trump march wearing black, he somehow performed the role of a "getaway car" for other protesters who smashed the windows of nearby businesses. The jury rejected this argument. Webber was the seventh overall acquittal in the government's years-long campaign.
On Wednesday, defendant Seth Cadman was acquitted as well. Jury deliberations dragged on from the same trial involving Webber. This morning, a partial verdict was returned with jurors finding Cadman not guilty on all charges–with the exception of the charge of engaging in a riot. On that front, the jury was deadlocked. After being judicially prodded by Judge Kimberly Knowles (by way of a Gallagher instruction), the jury was again unable to reach a verdict. A mistrial on that charge was declared this afternoon.
Still awaiting verdicts in the case are defendants Michael Basillas and Anthony Felice. But if recent history is any indication, both can look forward to their freedom coming sometime soon.
[image via Joe Raedle/Getty Images]
Follow Colin Kalmbacher on Twitter: @colinkalmbacher
Have a tip we should know? [email protected]