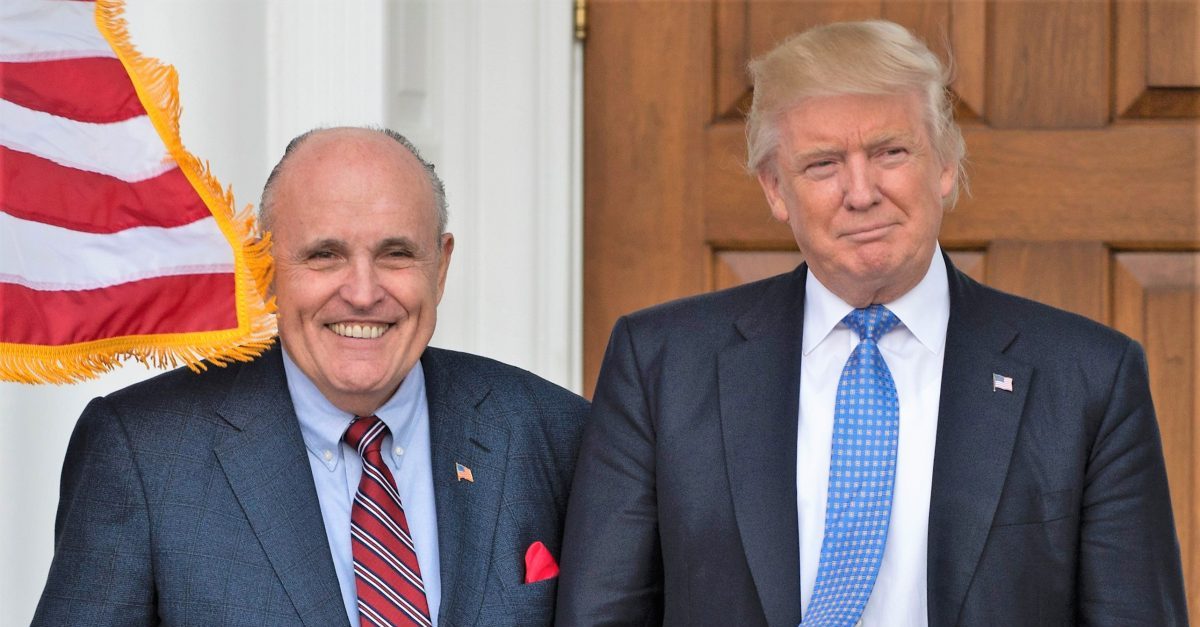 Hmm, wonder if Rudy Giuliani needs some ice for that burn.
President Donald Trump's personal attorney was an unexpected casualty of the Friday news that Trump Organization CFO Allen Weisselberg was getting immunity in exchange for information related to the Michael Cohen case in the Southern District of New York (SDNY).
It started with former federal prosecutor Renato Mariotti's thread about the implications of Weisselberg "flipping."
It ended with George Conway's implicit burn of Giuliani. Conway, in case you didn't know, is married to professional Trump defender Kellyanne Conway.
"It means that Individual-1 needs a real lawyer," he said.
As Mariotti noted, "Individual-1" is how Trump was identified in Cohen's charging docs.
People instantly recognized who was in Conway's sights in this tweet.
Cohen pleaded guilty on Tuesday in a Manhattan courtroom to multiple criminal offenses, including campaign finance violations.
Cohen said Trump "directed" him to commit campaign finance violations by paying off two women before the 2016 election, namely Stormy Daniels and former Playboy model Karen McDougal.
Other major dominoes have fallen since, as National Enquirer CEO David Pecker and Weisselberg have both received immunity for useful information on these on payments.
Conway has been on a roll today.
[Image via Don Emmert/AFP/Getty Images]
Have a tip we should know? [email protected]