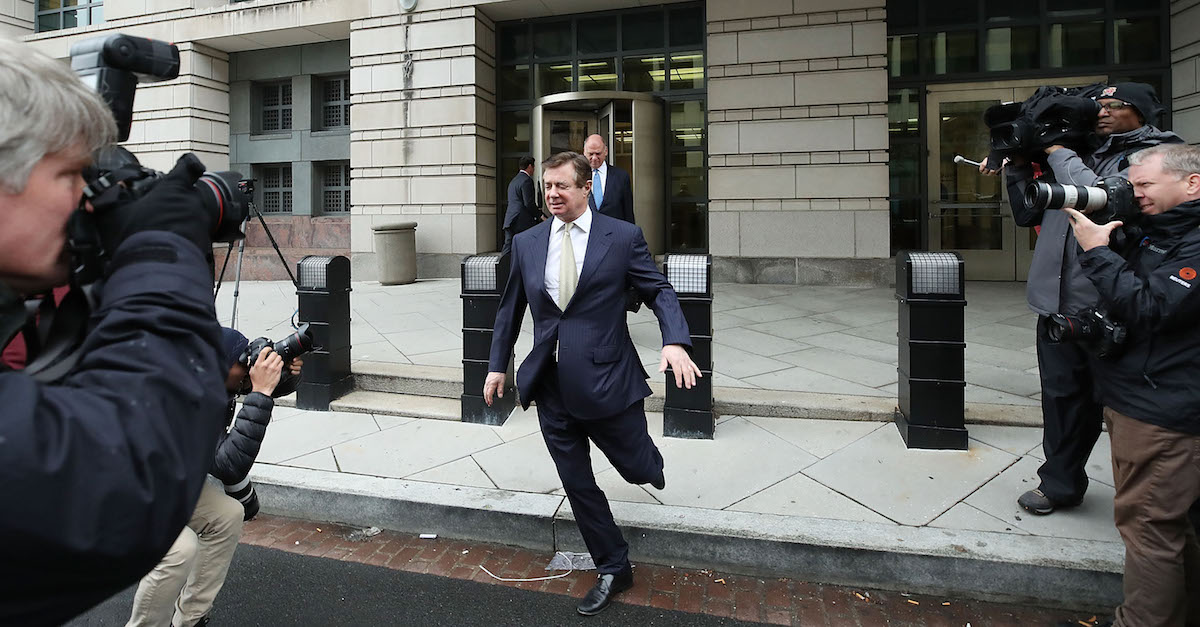 Paul Manafort, by way of his attorneys, is attempting to have one of his two criminal trials delayed and moved to a much more Republican-friendly area of Virginia. According to court documents filed in federal court on Friday, Manafort believes it would be "impossible" for his trial to be fair unless the move is granted.
In a three-page motion for change of venue (and accompanying 10-page memo) submitted to the U.S. District Court for the Eastern District of Virginia, Manafort argued to shift the proceedings from Alexandria to Roanoke, citing the partisan makeup of the electorate in each area following the 2016 general election and the press coverage surrounding the case generally.
In the filing, Manafort's attorneys note that Alexandria is part of the Washington, D.C. media market and therefore quite susceptible to the national narrative surrounding Russian electoral interference and Manafort's relationship to said scandal. Roanoke, some 240 miles southwest of Alexandria, belongs to a much smaller media market and would therefore have a jury pool less likely to be less interested in the "unrelenting news coverage."
The argument also becomes expressly political. The filing alleges:
This may be the rare case where a juror's predisposition may directly tie to their vote in the last presidential election. It is not a stretch to expect that voters who supported Secretary Clinton would be predisposed against Mr. Manafort or that voters who supported President Trump would be less inclined toward the Special Counsel. Notably, however, voters in the Alexandria Division voted 2-to-1 in favor of Secretary Clinton (66% Clinton; 34% Trump). This split is more balanced in other places in Roanoke, Virginia, located in the Western District of Virginia.
The defense motion's suggested venue change is likely to be controversial due to the math here. According to the by-locality results from the Virginia DOE, "more balanced" Roanoke County is somewhat technically that.
In the 2016 election, Roanoke went 61 percent for Trump and 33 percent for Clinton.
[image via Mark Wilson/Getty Images]
Follow Colin Kalmbacher on Twitter: @colinkalmbacher
Have a tip we should know? [email protected]