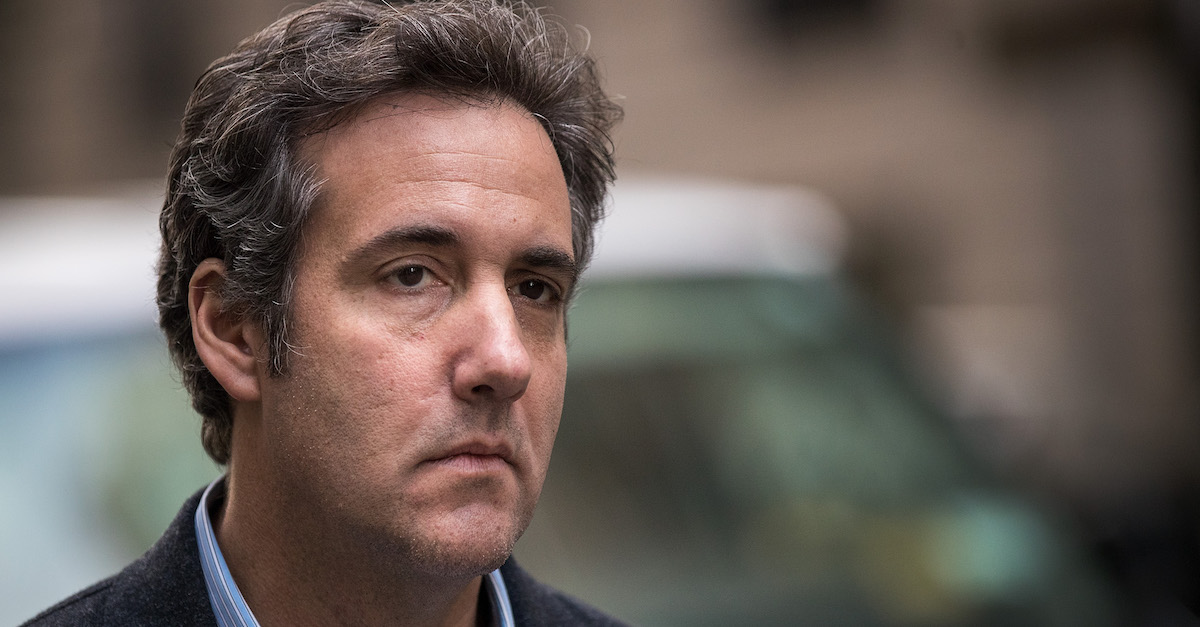 President Donald Trump once had a fixer and a friend. Sometimes an attorney, too, Michael Cohen pleaded guilty to eight federal crimes in the realms of bank fraud, tax evasion and campaign finance violations in the Southern District of New York (SDNY) on Tuesday afternoon.
During the colloquy stage of his plea, Cohen indirectly implicated the president himself in various conspiracies to violate various federal laws. For more in-depth information on that front, see Law&Crime's reporting here and here. In light of Cohen's myriad admissions of criminality, however, a couple of the one-time fixer's old-time tweets have come back in a big and embarrassing way.
On December 19, 2015 at 10:03 p.m., Cohen tweeted:
@HillaryClinton when you go to prison for defrauding America and perjury, your room and board will be free!

— Michael Cohen (@MichaelCohen212) December 20, 2015
For a more recent vintage turned to vinegar, consider Cohen's terse response/pile-on to a lengthy Donald Trump Jr. tweet about former FBI deputy director Andrew McCabe. After the younger Trump telegraphed a conspiracy theory involving McCabe, Clinton and former president Barack Obama, Cohen shared his own vision of a #LockHerUp future–complete with a semi-comical photoshop of the former secretary of state and two-time losing presidential candidate:
.the truth eventually comes out and we will have our justice! pic.twitter.com/zSOX8xEmYN

— Michael Cohen (@MichaelCohen212) February 3, 2018
There may or may not be a tweet for everything, but the above faceplants certainly lend some credence to the concept.
[Image via Drew Angerer/Getty Images]
Follow Colin Kalmbacher on Twitter: @colinkalmbacher
Have a tip we should know? [email protected]