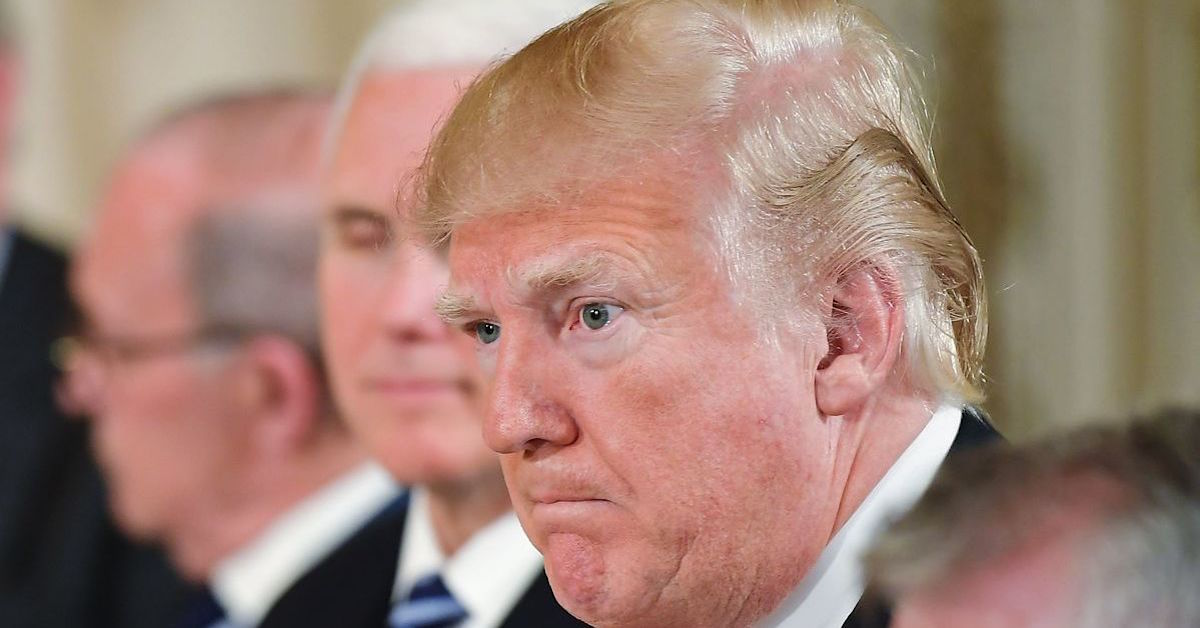 A test prep book for the Law School Admission Test (LSAT) is gaining attention for making reference to President Donald Trump's "racist policies" and support of "internment camps" in a sample sentence explaining the concept of "reasonableness." The test also coined a pseudonym for Trump no one asked for or wanted: Ronald Thump.
The College Fix, a right-leaning site that focuses on higher education news, published a story Monday about some of the eye-popping references to the president in Windham Press' book.
The book explains that "reasonableness" in an argument "entails evaluating the evidence presented by the author to justify their conclusions." It says "everything contained in the argument should be considered, but remember to ignore outside biases, judgements, and knowledge."
Then this example of an argument one might find on social media is given: "Donald Trump is unfit to be the President of the United States of America. He lacks political experience and backs racist policies, such as internment camps and deportation."
The book points out the link between unfitness for the presidency and the reasonableness of that conclusion based on Trump's lacking of experience and backing of racist policies.
That's not all. A second example, presumably designed to reflect something a Trump supporter would say about the president, asserts "Ronald Thump will be the next great president of the United States."
"His cutthroat business tactics will be quite effective as the nation's top executive. Mr. Thump's manipulation of tax and bankruptcy loopholes helped grow his father's fortune," it continues.
The test book is reportedly not licensed by the Law School Admission Council (LSAC), the group responsible for putting together the actual LSAT.
LSAC's senior director of executive communications and public affairs Wendy Margolis said LSAC-approved tests (i.e., licensed ones) are screened for quality and bias.
Margolis said LSAC "cannot vouch for the quality of the material" in this book or other non-licensed ones like it.
[Image via Mandel Ngan/AFP/Getty Images]
Have a tip we should know? [email protected]