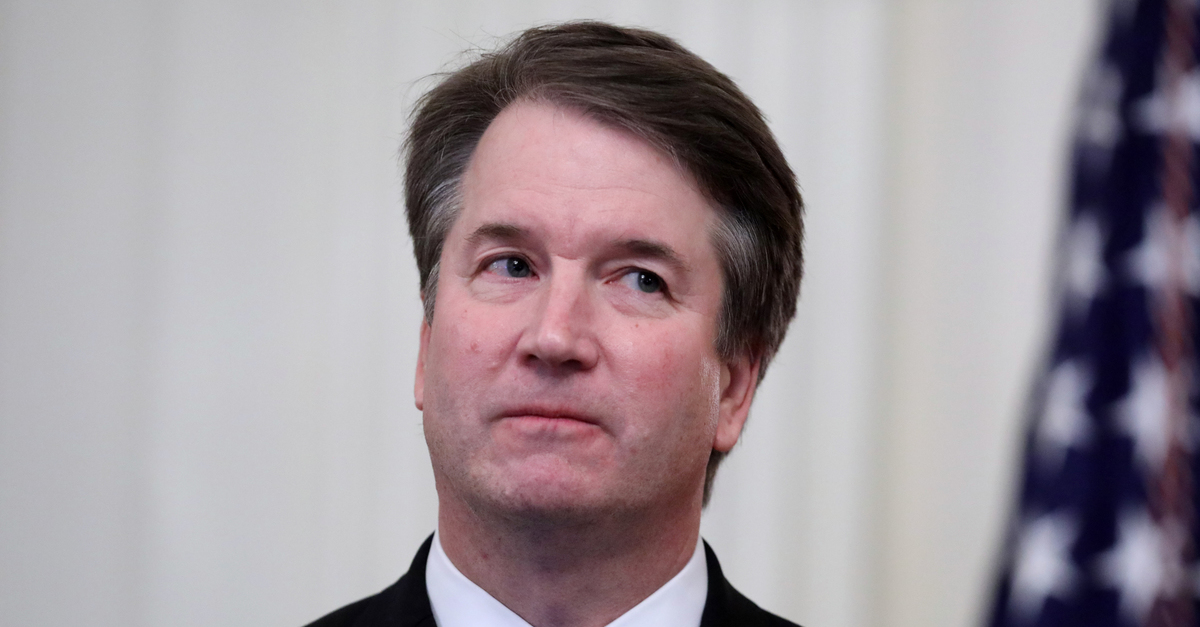 Supreme Court Justice Brett Kavanaugh surprised legal observers by siding with the court's liberal wing on two cases involving Planned Parenthood. On Monday, the court declined to review whether states can bar Planned Parenthood and other reproductive healthcare providers from state-administered Medicaid programs.
By deciding not hear the pair of cases, Rebekah Gee, Secretary, Louisiana Department of Health and Hospitals v. Planned Parenthood of Gulf Coast and Andersen v. Planned Parenthood of Kansas and Mid-Missouri, the high court's liberal wing–with an assist from Justice Kavanaugh and Chief Justice John Roberts, effectively voted to preserve the abortion giant's funding against attacks from conservatives and Republicans.
Justice Clarence Thomas was none too pleased.
In his 4-page dissent, the conservative jurist accused the court of being scared from taking the cases simply because "Planned Parenthood" appeared in their titles. He wrote:
[W]hat explains the Court's refusal to do its job here? I suspect it has something to do with the fact that some respondents in these cases are named "Planned Parenthood." That makes the Court's decision particularly troubling, as the question presented has nothing to do with abortion.
Thomas then went on to explain what he felt the cases actually are about.
"They are about private rights of action under the Medicaid Act," he wrote. "Resolving the question presented here would not even affect Planned Parenthood's ability to challenge the States' decisions; it concerns only the rights of individual Medicaid patients to bring their own suits."
While the cases aren't exactly about abortion, they do have a direct impact on Planned Parenthood's funding.
"[T]hese particular cases arose after several states alleged that Planned Parenthood affiliates had, among other things, engaged in "the illegal sale of fetal organs" and "fraudulent billing practices," and thus removed Planned Parenthood as a state Medicaid provider," Thomas noted.
Several GOP-controlled states have attempted to defund Planned Parenthood since a series of controversial undercover videos were released in 2015 which appeared to implicate the organization in a scheme to profit off the sale of fetal tissue. Investigations ultimately vindicated the abortion provider, but the conservative movement hasn't let up in their campaign against Planned Parenthood.
Federal courts weighed in, however, finding that states cannot simply cut off funds to healthcare providers over political reasons that are unrelated to their performance and quality.
Justice Thomas had some choice words for his colleagues over their decision to punt:
Some tenuous connection to a politically fraught issue does not justify abdicating our judicial duty. If anything, neutrally applying the law is all the more important when political issues are in the background. The Framers gave us lifetime tenure to promote "that independent spirit in the judges which must be essential to the faithful performance" of the courts' role as "bulwarks of a limited Constitution," unaffected by fleeting "mischiefs."
Thomas was joined in his disapproving dissent by Justices Samuel Alito and Neil Gorsuch.
[Image via Chip Somodevilla/Getty Images]
Follow Colin Kalmbacher on Twitter: @colinkalmbacher
Have a tip we should know? [email protected]