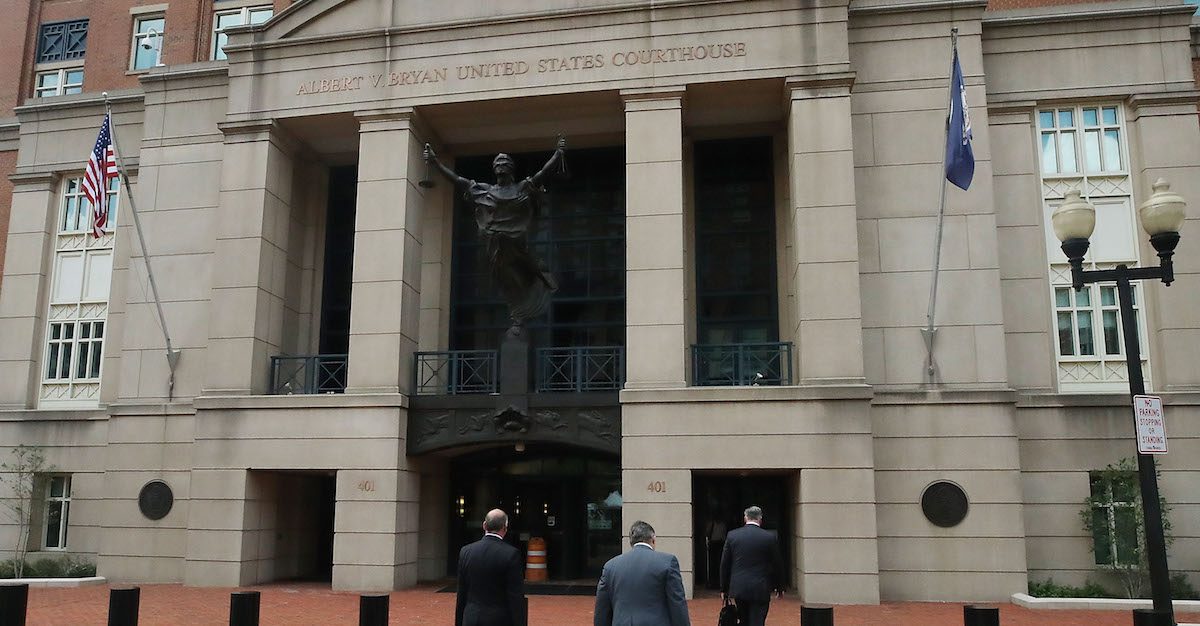 Few fireworks were on display in the Eastern District of Virginia as the defense and prosecution rested their cases in the proceedings against Paul Manafort. True to form and the case's subplot, however, the words of Judge T.S. Ellis III took center stage even as the curtain closed.
During a non-controversial public conference on jury instructions, Judge Ellis and the prosecution got into a minor dust-up over certain language contained in the proposed instructions numbered #10 and #11.
Those proposed instructions had to do with the judge's questioning of witnesses and the judge's statements in front of the jury. The prosecution argued in favor of a combined instruction–a new #10–which would have resulted in minor changes. (The defense was largely absent from this debate because they had "no strenuous objection" to either the original or proposed changes.)
As Assistant U.S. Attorney Uzo Asonye prepared to argue, he passed forward the proposed new language–appended to the back of a brief. Judge Ellis made a face and asked: "You're giving me a brief now?"
Asonye explained that he was, but only the proposed instructions were particularly necessary and the brief was pre-written just in case. To which Ellis replied, "I can just look at the back and return this to you?" This line got some laughs.
Ellis had a few issues. "The diction is wrong," Ellis said, to howls of laughter, before reading the newly proposed instruction. "At least mine didn't split the infinitive. That's not how I talk, that's not how anybody talks."
After mulling things over a bit–in thought and out loud with Asonye–Ellis read some choice language from the proposed instruction regarding potentially prejudicial comments made by the court. He then looked Asonye squarely on and asked, "Do you think I made such comments?"
Asonye ummed and paused.
Assistant U.S. Attorney Greg Andres quickly rose and sat back down while saying, "Yes."
The gallery laughed again.
Ellis asked, "Do you remember one?" Andres shot back, "I remember several," before launching into a recitation of an instance where, during Rick Gates' testimony, the witness mentioned Paul Manafort being "careful with his money." Andres remembered that Judge Ellis chimed in with something to the effect of how Manafort hadn't been too careful, "because [Gates was] stealing money from him."
Ellis then paused a second and said, "That really hurt the government, didn't it?"
Before anyone could answer, the judge quite literally waived off the question, with both hands.
The new instruction–the new #10–would, in fact, replace the old versions of jury instructions #10 and #11. All parties were finally in agreement.
[Image via Mark Wilson/Getty Images]
Follow Colin Kalmbacher on Twitter: @colinkalmbacher
Have a tip we should know? [email protected]