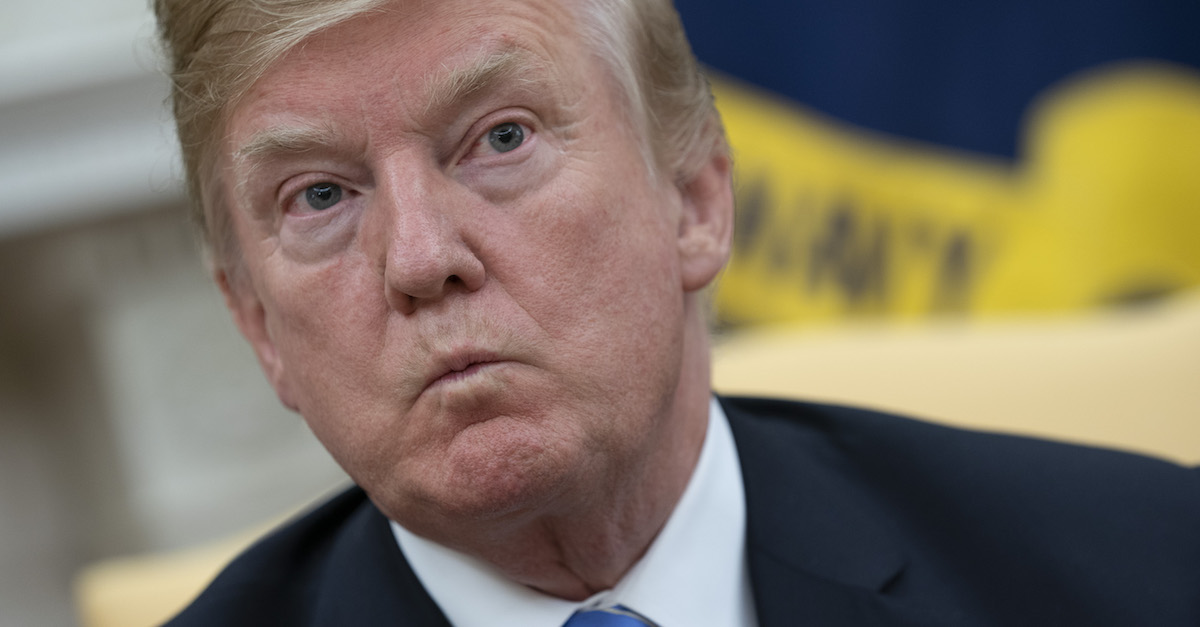 BBC One has aired a BBC Panorama production exploring President Donald Trump's history with women just ahead of naming his choice to replace Anthony Kennedy on the Supreme Court.
BBC Panorama, which bills itself as the the" world's longest running investigative TV show," features two women in a preview of "Trump: Is the President a Sex Pest?" One anonymous male who says he was at several parties also makes and appearance.
Barbara Pilling said she was a young model in the '80s when Trump "came on to her at a party in New York." She said that he asked "How old are you?"
Pilling said she told him she was 17 years old.
"Oh great, so you're not too old and not too young. That's just great," she recalled Trump's reply.
"I felt like I was in the presence of a shark," she said.
Heather Braden said she saw Trump at Miami model parties in the '90s with four other men.
"This particular party there were four men and probably 50 models," she said. "I felt like a piece of meat in a meat market."
https://twitter.com/BBCPanorama/status/1016351270750294017
An unidentified man said there was a lot of cocaine and alcohol around.
"They were all older men. These were guys who could easily be their fathers," he said. "You had men in their fifties, sixties on up. It was kind of like a feeding frenzy."
"The girls were there as consumables. Let's just call it that," he added.  Of Trump he said, "This guy was — it was like a predator in action."
"The next day or days after we would hear about it, he would brag about it to his friends and it would get around that he'd scored, you know," he said. "Maybe one or two girls at a time, which is what he loved to do."
BBC Panorama said the White House did not respond to the allegations.
Some have read between the lines on the timing of the content choice by linking alleged treatment of women as objects at parties to the possible ramifications of a SCOTUS pick on Roe v. Wade.
[Image via Chris Kleponis-Pool/Getty Images]
Have a tip we should know? [email protected]