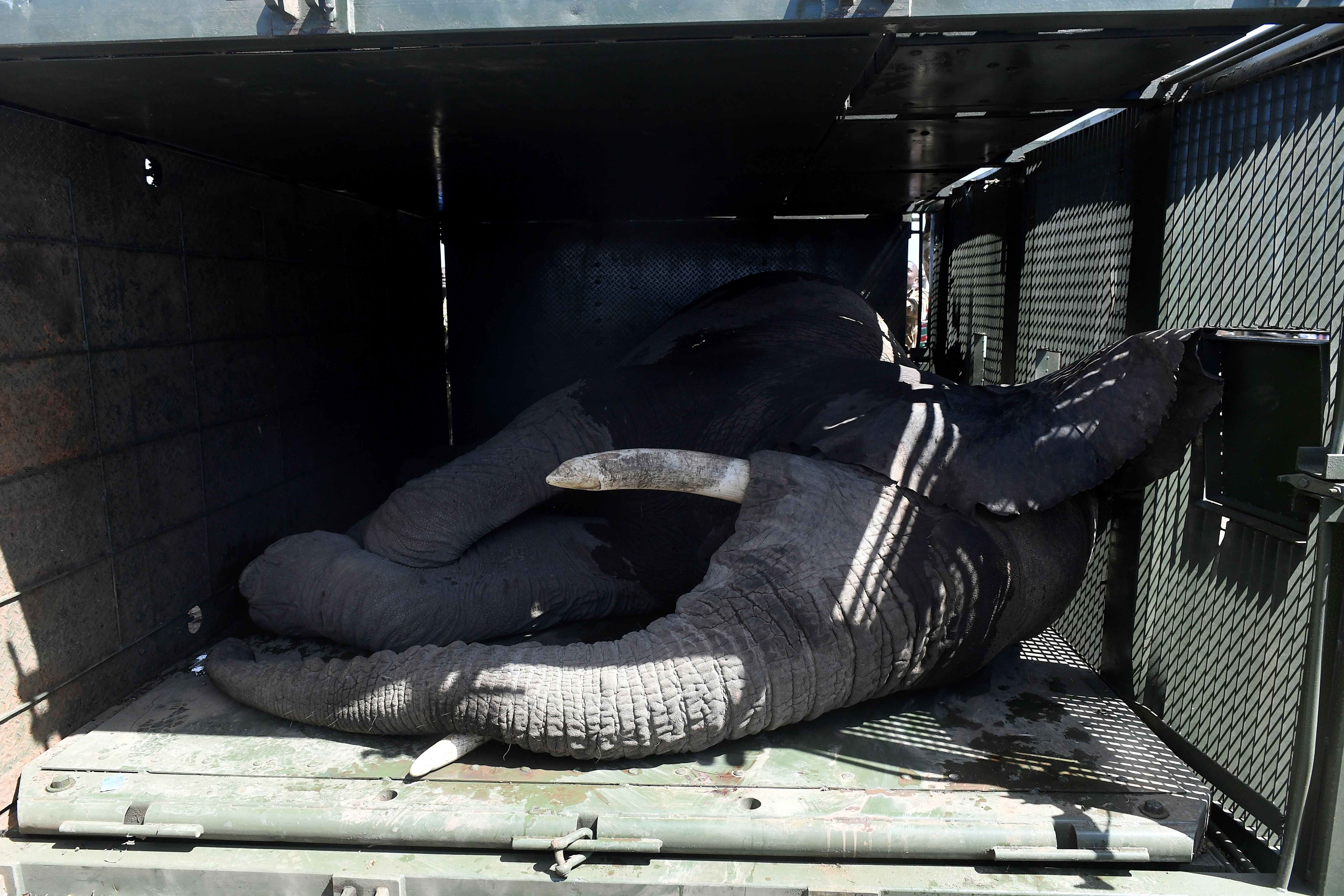 The Trump administration quietly lifted a ban on the importation of elephant trophies, according to a memo recently released by the U.S. Fish and Wildlife Service.
Dated March 1, the memo rescinds a blanket ban enacted in April 2014 by the Obama administration. In an unusual turn of events, the U.S. Fish and Wildlife Service chose not to issue a press release publicizing the memo outlining their new policy.
Instead, the new memo and policies were announced by way of a small blurb at the top of the "Hunting Overseas" section on the agency's website.
President Donald Trump previously expressed displeasure at the blanket ban's potential reversal. Those issues and feelings now appear to have fallen by the wayside.
Enacted in response to an earlier lawsuit filed by the Sierra Club against Secretary of the Interior Ryan Zinke, the memo also signals the Trump administration is immediately rescinding similar policies related to the importation of sport-hunted lion and bontebok trophies.
The bontebok is a form of antelope native to South Africa.
In the United States, sport-hunted trophy restrictions are generally configured in line with two environmental protection laws: the Endangered Species Act ("ESA"), which is a U.S. domestic law enacted in 1973; and the Convention on International Trade in Endangered Species of Wild Fauna and Flora ("CITES"), an international agreement to which the U.S. was the original state party and which was enacted in 1974.
The new policy rescinds at least 11 enhancement findings for elephants, lions and bontebok under the ESA while removing two non-determination findings under the CITES pact.
In place of those determinations, the U.S. Fish and Wildlife Service says it will now consider all permits for the importation of such trophies on a "case-by-case basis," while using the prior ESA and CITES findings and determinations as non-controlling guidelines. The memo notes:
The [Fish and Wildlife] Service is continuing to monitor the status and management of these species in their range countries. At this time, when the [Fish and Wildlife] Service processes these permit applications, the [Fish and Wildlife] Service intends to do so on an individual basis, including making [Endangered Species Act] enhancement determinations…when required, for each application.
At the end of 2017, a federal appeals court found fault with the Obama administration's blanket ban, which prompted the new regulations.
[image via SIMON MAINA/AFP/Getty Images]
Follow Colin Kalmbacher on Twitter: @colinkalmbacher
Have a tip we should know? [email protected]