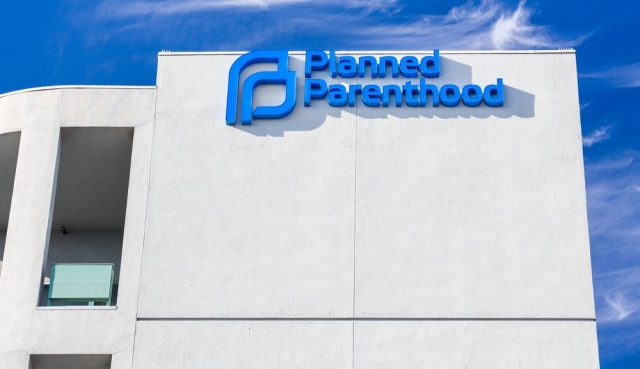 INDIANAPOLIS (AP) — Planned Parenthood on Thursday praised a federal judge's ruling that blocks parts of a new Indiana law that would make it tougher for girls under age 18 to get an abortion without their parents' knowledge.
The court ruling late Wednesday temporarily prevents three portions of the law from taking effect on July 1, including a provision that would require judges to decide whether a minor's parents should be notified of her intent to seek an abortion. Republican Gov. Eric Holcomb, who signed the law on April 25, has called the measure a "parental rights issue."
The ruling marked a big win for "young women here in Indiana who are already dealing with an incredibly difficult situation," Betty Cockrum, president of Planned Parenthood of Indiana and Kentucky, said during a news conference Thursday. She also criticized lawmakers who approved the legislation, saying they "have no notion" of what pregnant girls seeking an abortion are going through.
The Indiana Attorney General's Office has yet to comment on the ruling, but said it would release a statement later Thursday. The office defends the state's laws in court and could appeal the ruling, which is the third injunction that Planned Parenthood and the American Civil Liberties Union have won in the past year against new abortion restrictions in Indiana.
Indiana Right to Life's president, Mike Fichter, urged the state to keep defending the law, saying Indiana residents were "tired of seeing activist judges legislate abortion from the bench."
The temporary injunction was approved by U.S. District Judge Sarah Evans Barker, who was nominated to the federal court in Indianapolis by President Ronald Reagan in 1984. The ruling stems from a lawsuit filed in May by Indiana's Planned Parenthood chapter and the ACLU of Indiana.
Along with blocking the provision concerning judges, Barker's ruling also puts on hold a provision in the law that requires physicians to verify the "identity and relationship" between a minor seeking an abortion and her parent or guardians. The third element covered by the injunction would prevent anyone from aiding a minor who isn't emancipated from her parents while seeking an abortion.
[Image via Shutterstock]
Have a tip we should know? [email protected]