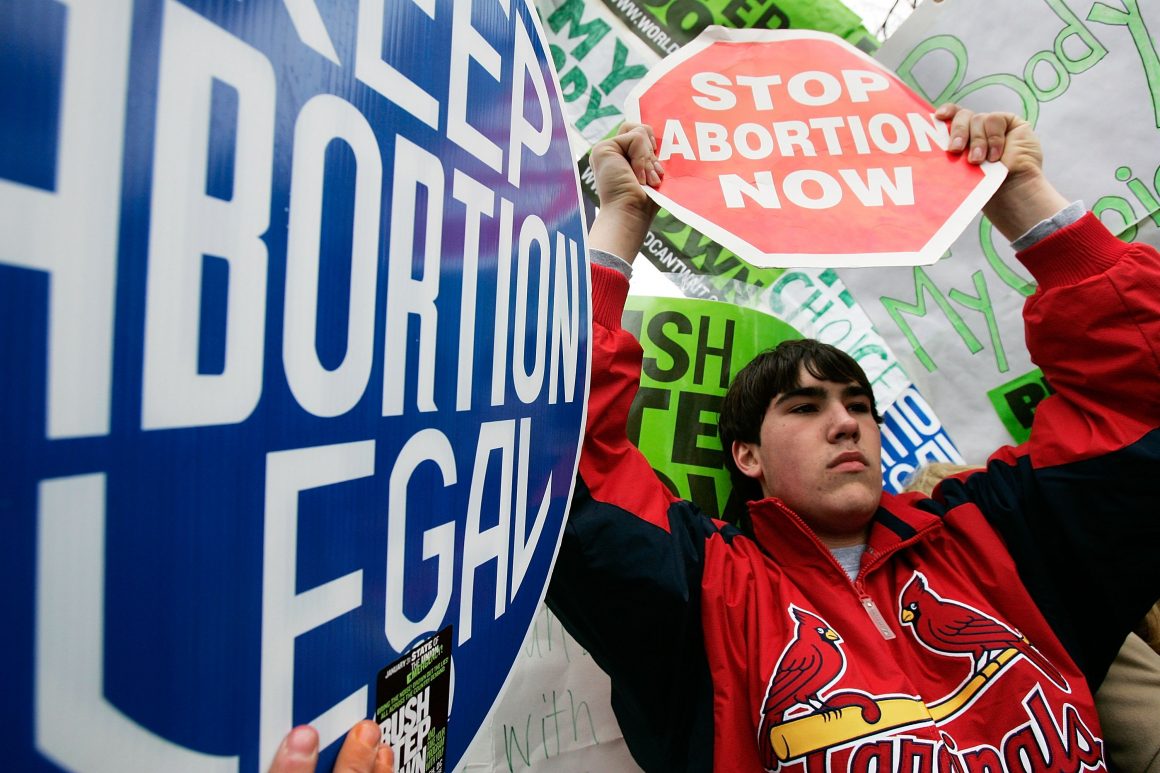 A new bill introduced to the Ohio legislature aims to fly in the face of established law by banning all abortions in the state. House Bill 565 would even prohibit abortions in cases of rape or incest, or when the mother's life is in danger.
Not only that, it could mean criminal records for mothers who get abortions, an unprecedented step that even the most restrictive state abortion laws have yet to take. Those laws usually ban abortions after a relatively short amount of time, providing for penalties against doctors who perform them.
The only exception in the new bill is in cases where doctors are performing another procedure that accidentally results in the loss of a pregnancy.
The bill proposes amending the state's criminal laws by adding unborn humans to the definition of "person," so any abortion or attempted abortion could be charged as if someone committed an act against any living person.
Rep. Ron Hood (R), who introduced the bill, explained to Cleveland.com, "I believe life begins at conception so the goal of this bill is to first of all continue to get the word out that life does begin at conception and move the debate in that direction, and to protect unborn Ohioans from being aborted."
Hood said that as far as criminal charges go, prosecutors would have the discretion to determine who to charge and what charges would be appropriate.
The bill's other sponsor, Rep. Nino Vitale (R), defended the decision to not include exceptions for rape or incest, likening an abortion to a tragedy like rape itself.
"Life isn't always giving us things by our choice and I don't want to put a woman through a second trauma after she's been through such an awful first one," he told the local outlet.
The bill ignores, or perhaps intentionally challenges existing Supreme Court precedent which makes abortion legal throughout the country. State laws are able to regulate abortions to a degree, if they don't place an undue burden on women's ability to get abortions. Eliminating them altogether would certainly result in a lawsuit.
NARAL Pro-Choice Ohio Executive Director Kellie Copeland believes this is part of the plan.
"Anti-choice extremists from the Ohio Statehouse to the White House are lining up their dominoes to topple Roe v. Wade and punish those who seek or provide abortion care," Copeland said.
Hood told Law&Crime, "The Supreme Court changes from time to time," saying that he hopes medical discoveries would provide evidence that courts should reevaluate the issue.
"It is my hope with the fact that we can detect a heartbeat," Hood said, giving an example of information that he thinks could potentially sway the judiciary to believe "that there is life before birth."
Of course, the bill would have to pass before it even gets to that point. Regarding that possibility, Hood said, "I'm certainly optimistic."
Attempts to reach Vitale for additional comment were unsuccessful. Law&Crime also reached out to Governor John Kasich's office for comment.
In 2016, Kasich vetoed an abortion bill that would have outlawed the practice for cases beyond the first six weeks of pregnancy, but approved one that banned abortions after 20 weeks. In December 2017,  he signed a ban on abortions where fetuses were found to have Down syndrome, but a federal judge ruled against it.
At this point, it seems unlikely that the bill will pass. While Republicans are a majority in the state House, only 22 of them are backing the bill at this point, which is far from the majority needed to pass the legislation.
Note: This article has been updated with comments from Rep. Hood.
[Image via Alex Wong/Getty Images]
Have a tip we should know? [email protected]