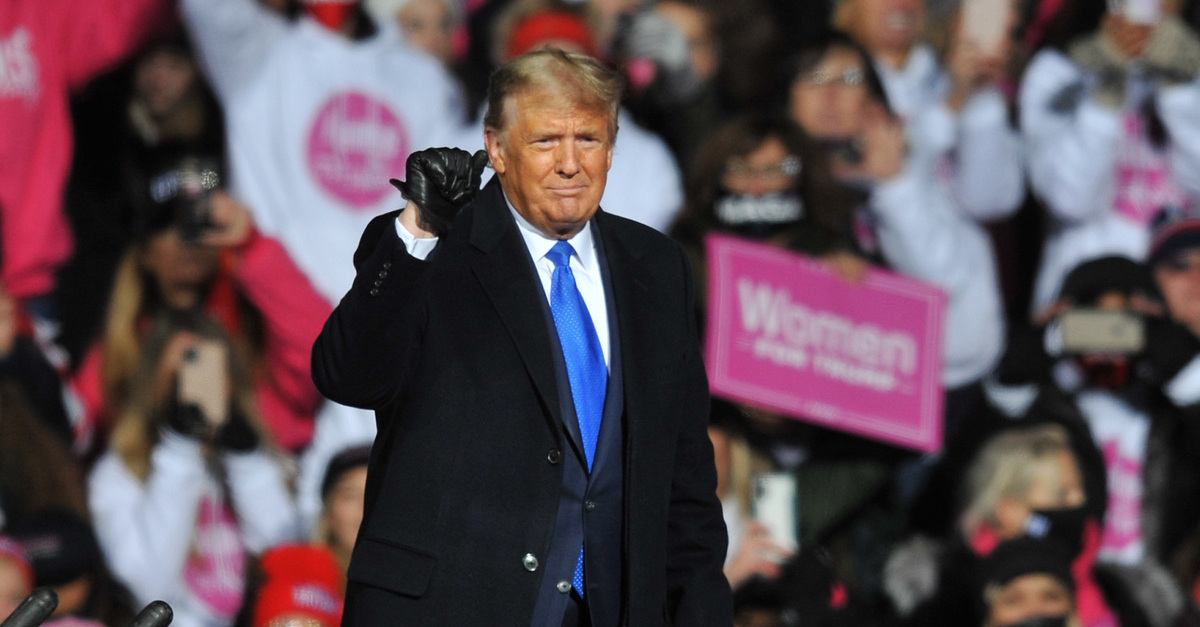 The Trump campaign promised that it would seek a recount in Wisconsin and they are delivering—at least partially—ahead of the required deadline to make that request. Reports say that the campaign will seek a partial recount in the Badger State.
Fox News's John Roberts said that the Trump campaign would target Milwaukee and Dane Counties—Democratic strongholds where nearly 800,000 votes were cast.
Joe Biden won Wisconsin by more than 20,000 votes. The results in Dane County and Milwaukee County were overwhelmingly in favor of Biden: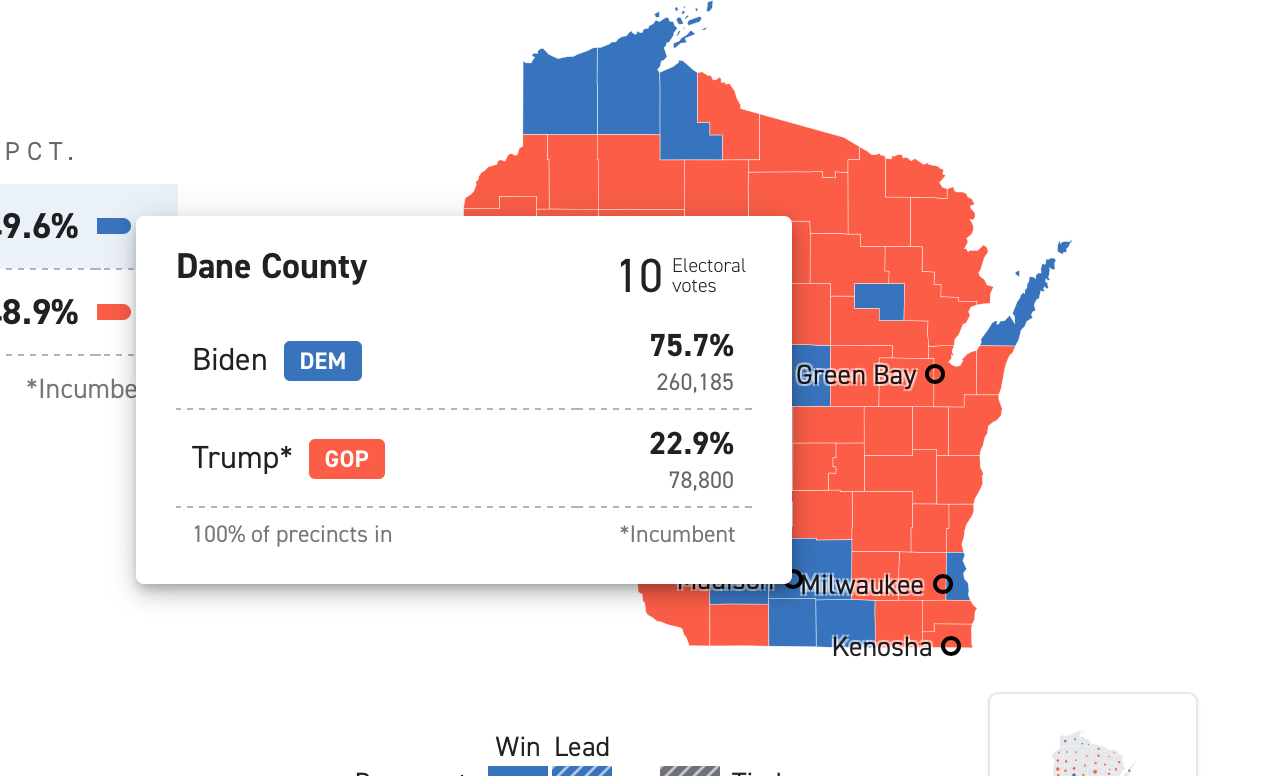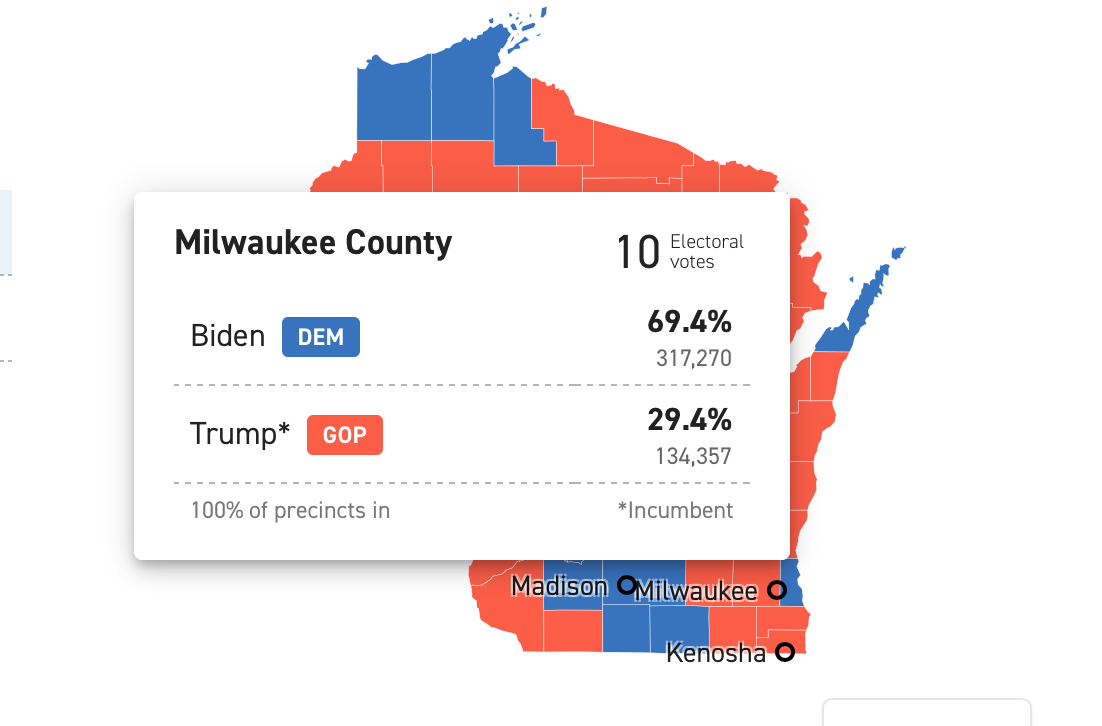 President Donald Trump called Green Party candidate Jill Stein's Wisconsin recount request a "scam to raise money" in 2016. In 2012, he said recounts in battleground states would enable Barack Obama to steal the election. There's always a tweet or two: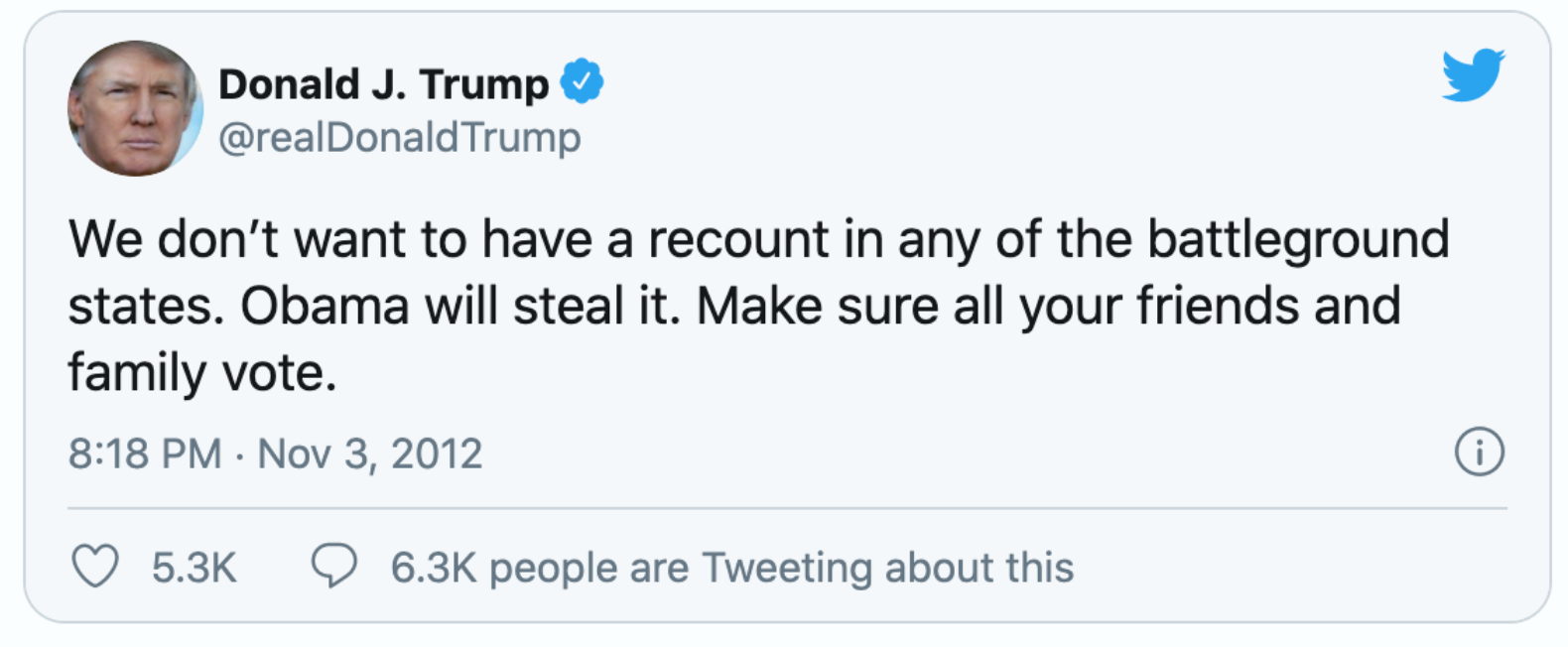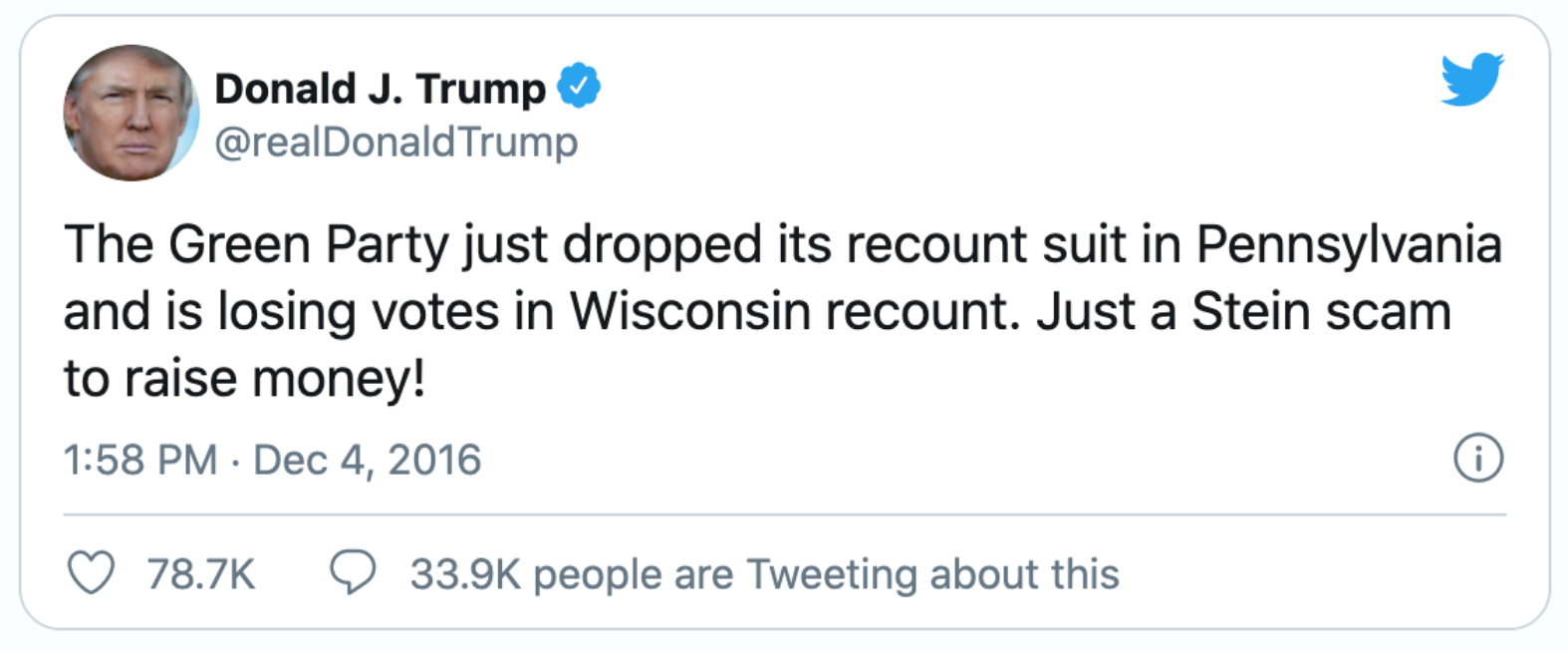 The president's son Eric Trump tweeted a story in 2016 that said the money spent on the Stein-Hillary Clinton recount could have been used instead to save the lives of children.
Law&Crime previously addressed Wisconsin recount rules here.
[Image via via Steve Pope/Getty Images]
Have a tip we should know? [email protected]