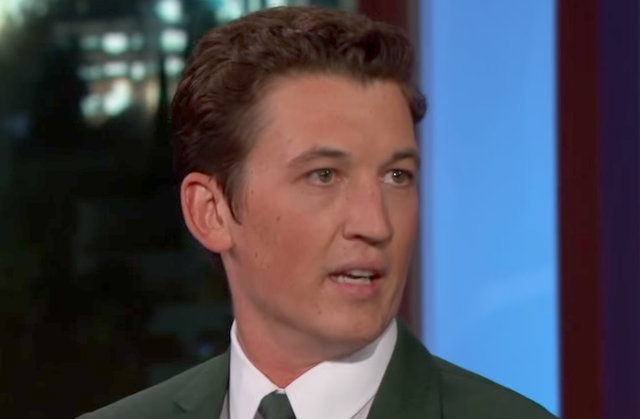 Miles Teller, who played Reed Richards in the 2015 Fantastic Four movie, has been arrested for public drunkenness, according to TMZ. Police in San Diego, California said he was partying early Sunday, and had trouble standing on the sidewalk.
Officers said they questioned him, but he didn't cooperate, and that they cuffed him after he supposedly lost balance, almost falling into a traffic lane. Teller was arrested after police tried to bring him to a detox center to sleep it off, but he got rejected by staff because he remained uncooperative, authorities told the outlet.
Teller spent four hours behind bars, and was released without bail. He faces a misdemeanor charge for being drunk in public. A spokesperson declined comment to the outlet.
The actor has appeared in the Divergent series, War Dogs, and the Academy Award-winning Whiplash.
[Screengrab via ABC]
Have a tip we should know? [email protected]