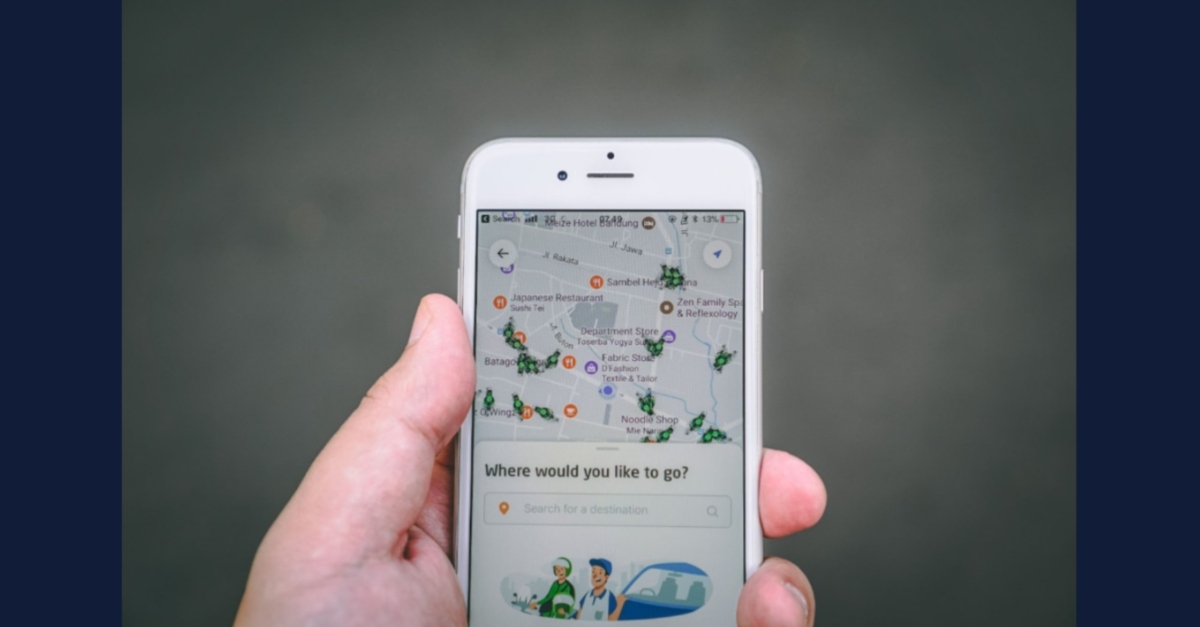 Sponsored content
In the world today, technology keeps improving lives, making everything more convenient and accessible. For instance, the ride-sharing service apps like Uber and Lyft show how this aspect of technology assists people in getting around the transportation system.
"These ride-sharing or ride-hailing apps make the transportation system easily accessible," says Jason Moore. Not only do these services make transportation easily accessible, but they also make our streets a safer place, especially in reducing drunk-driving crashes. Today, ride-sharing services have grown massively.
Studies Proving That Ride-Sharing Reduces Drunk-Driving Crashes
According to new research, having access to ride-sharing services like Uber and Lyft has helped reduce car accident rates resulting from drunk driving. According to the findings, the latest technology companies affect a decades-old public health initiative. Despite decades of public awareness campaigns emphasizing the dangers of drunk driving, over 103,000 people died in preventable alcohol-related crashes.
Columbia University researchers conducted a review of 20 studies on ride-sharing services. According to the researchers, 85 percent show positive evidence of minimizing drunk driving crashes and overall levels of alcohol-impaired driving. There was also an overall decrease in drunk driving rates in 18 U.S. counties that implemented subsidized ride-sharing interventions for over 156 weeks.
However, the impact was higher in some areas. For instance, in one New Jersey city, the ride-sharing service reduced injuries due to alcohol by 18 percent. On the other hand, smaller programs in areas that ran for shorter periods had poorer outcomes or saw no reduction in injuries. However, every Uber or Lyft ride taken after drinking reduces the number of drunk drivers on American roads.
Why Many Prefer Ride-Sharing Services Over Taxis and Public Transportation
Since the rise of ride-sharing service apps like Uber and Lyft, individual perspectives towards transportation options have changed significantly. Before, going from one point to another required taking public transportation, hailing a taxi, or owning a private vehicle. Now, the ability to call a ride using ride-sharing apps has made life without owning a car much more feasible and desirable in some cases.
Furthermore, people prioritize speed, convenience, cost, and comfort when choosing transportation options. Thus, many prefer ride-sharing services over taxis and public transportation such as the subway and bus because they are less expensive and easier to access.
Also, when an individual considers driving after drinking, introducing ride-sharing to their available transit options could be the difference between driving and getting a ride. Thus, ride-sharing services provide a convenient way for people to get to their destination after a night out, making it less likely for them to get behind the wheel while intoxicated.
How Some States are Working Towards Reducing Drunk-Driving Crashes
Colorado, New Mexico, Connecticut, Maryland, and Texas received $95,000 in grant funds and Uber ride credits. The Governors Highway Safety Association (GHSA) awards, announced in collaboration with Uber, support the initiatives that help prevent driving while intoxicated during the holiday season.
The program provides states with resources to provide safe and convenient options for drunk and drugged driving, which endangers every road user. The program also encourages impaired drivers to use ride-hailing services rather than get behind the wheel. The impaired driving prevention grants arrive ahead of the holiday season, which is a dangerous time on the roads every year.
The state highway safety offices will use the funds for various purposes, including support for public outreach campaigns through traditional and social media. The avenue includes media aimed at local liquor stores, bars and restaurants, concert venues, and other places where there is high consumption of alcohol. The state highway safety offices intend to use these channels to encourage hosts of holiday gatherings to inform their guests about the Uber ride credits.
Other Strategies to Reduce Drunk Driving Crashes
Individuals must work alongside the government to regulate and prevent people from driving while impaired by alcohol. There are several strategies that governments and individuals can take to help reduce the number of drunk driving crashes. Among them are the following:
#1. Establishing Sobriety Checkpoints
Establishing sobriety checkpoints is one of the ways state governments or cities can help prevent drunk driving. The sobriety checkpoints are areas where police officers can pull over any driver to check if they are driving while intoxicated.
The setups of sobriety checkpoints are usually in specific areas where impaired drivers are more likely to be found. Early identification of drunk drivers by police officers helps reduce the likelihood of a drunk driving accident.
#2. Hosts Should Consider Drunk-Driving Before Throwing a Party
Individuals hosting parties also have a role to play in preventing drunk driving. When throwing a party, the hosts should provide more non-alcoholic drinks. Though many people usually link parties with alcohol, providing only alcoholic beverages can be dangerous, especially when it is time for guests to go home.
Also, it is advisable not to serve alcohol to minors even if you want to share alcoholic drinks at your party. It is not only illegal to serve them alcohol, but they are less likely to understand their alcohol limits, increasing their chances of becoming intoxicated.
Furthermore, in scenarios where hosts insist on serving alcohol, they have to take care of and pay attention to their guests. Paying close attention to their behavior will enable hosts to find out if anyone has had too much to drink. If someone is drunk, hosts should ensure they do not drive home but should arrange for alternate transportation to get to their destination safely.
#3. Reporting Drunk Drivers To the Appropriate Authorities
Drivers should not hesitate to call the police if they feel or notice other drivers are driving while intoxicated. Once they suspect drunk driving, they should pull over, dial 9-1-1, and provide the police with a vehicle description.
Doing this will save the life of the drunk driver and the lives of other road users. Some of the signs that a driver is driving while intoxicated include the following:
Swerving in and out of lanes

Nearly colliding with an object or vehicle

Hitting on the brakes unexpectedly or without reason

Slow response time

Making sudden or unsafe turns
Final Thought
Drunk driving is dangerous not only for the driver but also for others on the road. However, changing the environment in which people drink is one of the strategies for reducing drunk driving. According to researchers, ride-sharing services can help change the transportation environment, and when the changes affect the whole population, even minor effects can have a significant impact.
[Image via Pixels]
Have a tip we should know? [email protected]