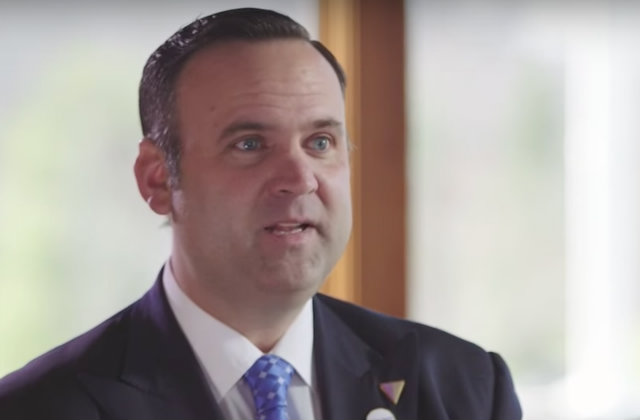 A watchdog group declared victory Monday after the White House Director of Social Media was reprimanded for violating a federal law. Dan Scavino was told he can't violate the Hatch Act anymore, or he'll risk more severe punishment, said an official with the U.S. Office of Special Counsel.
"Finally, Mr. Scavino has been advised that if in the future he engages in prohibited political activity while employed in a position covered by the Hatch Act, we will consider such activity to be a willful and knowing violation of the law, which could result in future action pursuant to 5 U.S.C. § 1215," wrote Ana Galindo-Marrone, chief of the OSC's Hatch Act Unit, in a letter to Adam Rappaport, Assistant Director of Citizens for Responsibility and Ethics in Washington.
Big win for CREW! Dan Scavino reprimanded for Hatch Act violation! pic.twitter.com/noOXeUGOIk

— Citizens for Ethics (@CREWcrew) June 9, 2017
The Hatch Act is meant to remove politics from the implementation of policy. Executive branch employees simply can't use their positions in political activity. The U.S. Office of Special Counsel says this ensures that "federal programs are administered in a nonpartisan fashion." Exceptions exist of course, for the president and other officials, but not for the Director of Social Media.
Scavino has two Twitter accounts and CREW had filed a complaint over an April 1 tweet. This is what he wrote from what was supposed to be his personal one, calling for the primary defeat of a GOP lawmaker who grated against President Donald Trump.
.@realDonaldTrump is bringing auto plants & jobs back to Michigan. @justinamash is a big liability.#TrumpTrain, defeat him in primary.

— Dan Scavino Jr. (@DanScavino) April 1, 2017
Ethics lawyers, including former attorneys from the Bush and Obama Administrations, lashed out. At the time, Scavino's professional and personal accounts featured the same profile image, in which he stands next to Old Glory. Daniel Jacobson, a lawyer in President Barack Obama's White House, argued that Scavino's personal account became an official account because of the way he was using it.
This violates the Hatch Act. WH staff can't use an official or de facto govt Twitter acct (which this is) to call for defeat of a candidate https://t.co/qFUSd8xVeQ

— Daniel Jacobson (@Dan_F_Jacobson) April 1, 2017
De facto means that if you tweet only about WH work from your account, it's an official account. Labeling "personal" doesn't change that.

— Daniel Jacobson (@Dan_F_Jacobson) April 1, 2017
Richard Painter, an ethics lawyer for George W. Bush, argued Scavino was in trouble because of the way his account picture showed an official White House image, and because the profile included his job titles.
LawNewz.com has reached out to Scavino for comment, and will update with his response.
[Screengrab via CNN]
Have a tip we should know? [email protected]