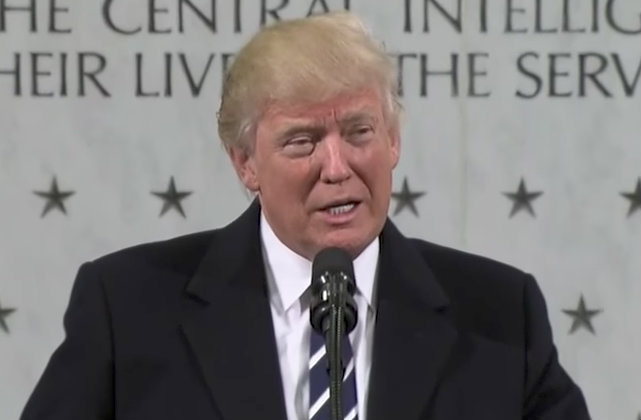 Wednesday morning, President Donald Trump tweeted that the suspect in yesterday's terror attack in New York City entered the United States through what is known as the "Diversity Visa Lottery Program." POTUS stated that he wants to put an end to this program, in favor of something tougher. But what exactly is the current program?
The terrorist came into our country through what is called the "Diversity Visa Lottery Program," a Chuck Schumer beauty. I want merit based.

— Donald J. Trump (@realDonaldTrump) November 1, 2017
We are fighting hard for Merit Based immigration, no more Democrat Lottery Systems. We must get MUCH tougher (and smarter). @foxandfriends

— Donald J. Trump (@realDonaldTrump) November 1, 2017
While the term "Lottery Program" may sound like anyone can get a visa if they're lucky enough to get their number called, in reality it's much tougher. Here are some of the requirements:
1. Only Certain Countries Make the Cut
First off, only people from a designated list of countries are eligible. Exceptions exist if a person's spouse or parents are from one of the countries, but in cases of spouses, both people must enter the U.S. together.
2. Education/Work Requirement
Only people with high school diplomas or an equivalency, or those who worked for two out of the past five years in a job that requires at least two years of training or experience can participate in the program.
3. Photograph
Each applicant must submit a photograph to be kept on file.
4. Documentation
If a person who meets the above requirements is selected in the lottery, they then have to apply for an actual visa. The process includes an interview and a submission of extensive documentation. This includes a birth certificate, proof of education or employment, court and prison records for those who have any prior convictions, police records, military records, and marriage certificates. If an applicant was previously deported from the United States, they need to include records of this, and they need special permission to reapply after deportation.
5. Interview
If a person has gotten this far, they then have to attend an in-person interview. Only those who have already been granted a Visa number can get an interview, but having a Visa number does not guarantee that the applicant will get a visa. If an applicant is married, their spouse must attend the interview, as do any unmarried children. Applicants have to bring their appointment letter, a passport, he other papers mentioned above and below, and payment for various non-refundable application fees.
6. Medical Examination
Anyone who gets an interview must first undergo a medical examination, complete with required vaccinations. Records of the exam must be turned over to the appropriate embassy or consulate.
Applicants who fail to properly meet the above requirements can be denied visas. Anyone who enters more than one application in a given year becomes ineligible.
Have a tip we should know? [email protected]