Law&Crime Daily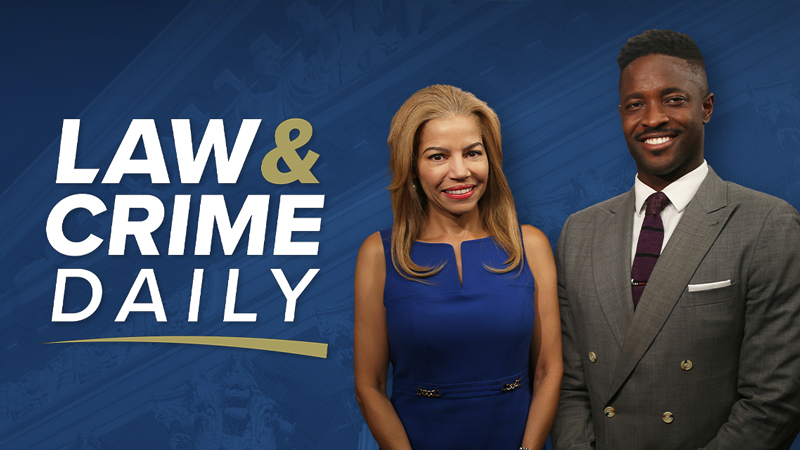 Where to Watch Law&Crime Daily by State
Law&Crime Daily, a nationally syndicated show, brings you the hottest cases and controversies from courtrooms nationwide. From celebrity legal disputes to social justice issues, we're your place to turn for expert analysis of the day's top legal and crime stories. Plus, we'll have the latest from important local trials every day.
Terri Austin is a host and legal analyst who appears on a number of networks including Law&Crime, Fox News, Cheddar TV, Black News Channel, and Canadian TV. She was formerly a trial attorney for Richards & O'Neil and the NYC Law Department, an Adjunct Professor at the University of Southern California, Chief Corporate Policy Officer for S&P Global, and General Counsel for AIG Domestic Claims. Terri is an honored recipient of numerous awards, including The Network Journal's 25 Influential Black Women in Business in 2008 and Black Enterprise's Top Diversity Executive in 2011. She is a member of the New York City Bar Association and actively serves on several non-profit boards. Terri holds a BA in political science from Grinnell College, a JD from the Columbia University School of Law, and a MS from the Columbia School of Journalism.
Brian G. Buckmire is a Felony Staff Attorney at the Legal Aid Society, Brooklyn office. As a Public Defender, Brian's practice focuses on indigent defense while litigating issues of illegal search and seizure, collateral consequences (housing, immigration, parole/probation, etc.), DNA evidence, police use of force, and trial strategy. He is one of the youngest members of Legal Aid's Homicide Defense Task Force as well as a faculty member of the Legal Aid Society who trains junior attorneys. He has litigated attempted murders, gun possession cases, deadly assaults, and hate crimes to full acquittals. Brian has appeared on Inside Edition, Nightline, and Good Morning America as a legal analyst. Brian holds a BA from CUNY Queens College (where he was an All American Soccer Player) and a JD from Washington and Lee School of Law.