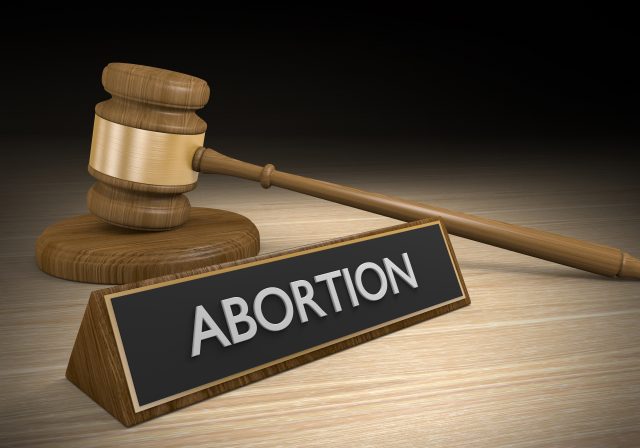 TALLAHASSEE, Fla. (AP) — Predicting that a legal challenge to Florida's 24-hour abortion waiting period will likely succeed, the state Supreme Court said Thursday it will leave in place an order preventing enforcement of the law.
Florida's constitution, which establishes the right to "be let alone and free from governmental intrusion" in one's private life, has been used to strike down other laws restricting access to abortion. The court said that there's a likelihood that the waiting period will also be found unconstitutional.
"Through the Mandatory Delay Law, the State impermissibly interferes with women's fundamental right of privacy by mandating an additional twenty-four hour waiting period before a woman may exercise her decision," the court wrote in the 4-2 decision. It says an injunction will remain in place until a lower court can hear a lawsuit filed by the American Civil Liberties Union on behalf of a Gainesville women's clinic.
The ACLU argues the law puts an unnecessary burden on women seeking an abortion.
"Today's ruling is a win for Florida women," Nancy Abudu, legal director for the ACLU of Florida, said in press release. "The burdens placed on a woman seeking an abortion by this mandatory delay law are medically unnecessary, potentially dangerous and disproportionately burden poor and working women."
The court said the state failed to present evidence that the law addresses a compelling state interest.
Gov. Rick Scott signed the waiting period into law in 2015. It was quickly blocked by a lower court after the ACLU sued, but an appeals court lifted the injunction a year ago and the law remained in effect until the Supreme Court temporarily blocked it two months later.
"We will follow the ruling of the Court. Governor Scott is pro-life and has been clear in his support of legislation which protects the sanctity of life and the life of an unborn child," Scott spokesman McKinley Lewis said in an email.
[image via Shutterstock]
Have a tip we should know? [email protected]